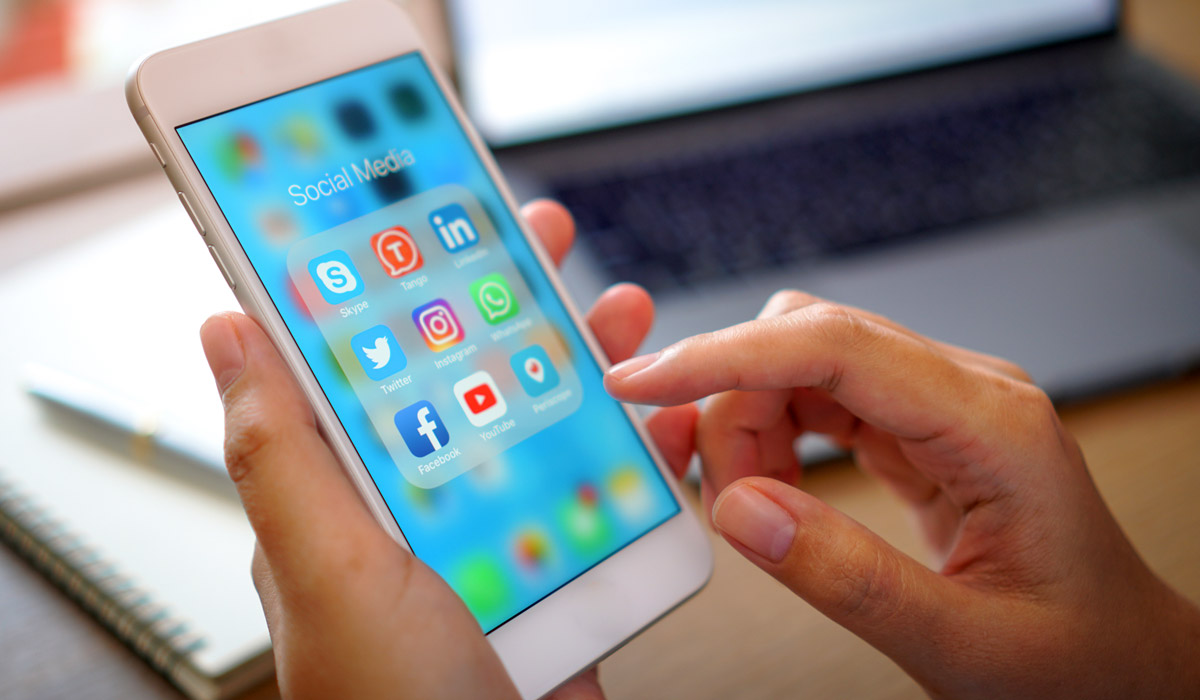 22 March 2022
How to Market Your Rental Property on Social Media
You've got your rental property all spruced up! Now you're ready to find and build a relationship with new, responsible renters. Sure, putting together an attractive property listing with professional photos and videos is definitely a step towards finding them. However, just posting on real estate websites may not garner the attention you might be expecting. Luckily, living in the era of social media marketing allows you to reach a wider audience and find the perfect renters for your property. Therefore, we will show you how you can market your rental property on social media successfully.
Know Your Audience
This marketing strategy applies to any advertising course of action you opt for. You will want to advertise your rental property to a specific demographic, depending on the property's characteristics. So, if you wish to secure loyal, steady renters, it makes sense to target millennials or family-oriented renters through their social media platforms. Facebook is great for this purpose as 73% of adults in the US use it regularly. It also has several valuable features, such as Facebook Marketplace and the possibility of having a detailed overview of how people interact with your listing.
However, if your rental property caters to more affluent buyers, you might want to explore Instagram as your advertising medium. Even though only 37% of US adults are on Instagram, one benefit you can count on is that Instagram algorithms track user behavior and purchasing habits flawlessly. In that sense, you will reach audiences that suit your specific preferences. Of course, there are many great ways you can boost your social media following. Remember – the more people in your network you have, the better your chances of getting a steady supply of serious renters is.
Make Your Contact Info Easily Accessible
This advice might seem redundant, but we are drawing your attention to it for a reason. Many landlords out there fail to consider that renters are drawn to convenience. The thing is, they have so many options to choose from. For this reason, any oversight on your part might be understood as reason enough to look for something else. So, to successfully market your rental property on social media, make sure to update your contact information regularly. What's more, try to make sure you offer a variety of ways potential renters can reach you.
Also, be sure to present the information not only accessibly but strategically. If you do not check your email regularly, put your business number in the forefront. You may also want to note down your operating hours so that renters know when to send their rental applications. It is a serious faux pas to lose offers just because they cannot reach you, so pay attention to this before you start advertising your unit.
List the Available Units on Facebook Marketplace
As we have noted, Facebook is an excellent platform for landlords and homeowners. This is, in part, because you can market your rental property on Facebook Marketplace. And do not let the statistics fool you. Even though a mere 2% of Facebook users use the Marketplace to search for available listings, it is a great tool to reach wider audiences.
Firstly, people tend to share Facebook Marketplace postings with friends and relatives that might take an interest in your rental. Another notable benefit for renters and landlords alike is that they can negotiate a deal with you directly. They don't have to involve a real estate broker or website that will take a commission for their services.
Promote Your Rental Property on Social Media by Highlighting the Amenities
Marketing on social media allows you to step out of the confines of real estate websites and conventionalized advertising strategies. In that sense, when you promote your rental, it is not just the property itself you should describe and showcase. Potential renters will want to know what they have access to in the building and the vicinity of the unit. A detailed and accurate description of the amenities should help interested renters visualize their lives if they move to your rental property.
For instance, an in-unit laundry is one of the most appreciated amenities on offer to renters. So, if your rental unit offers that, do not forget to indicate that. The same applies to other potentially attractive features such as newly renovated living space, good water pressure, a dishwasher, air-conditioning, etc. If you are based in the American Northeast or West, offering a parking spot to your renters is smart.
In contrast, people living in the Northeastern parts of the country like to have easy access to public transport, whereas people from the South like spacious backyards and gardens. In that sense, make sure you highlight the amenities and features in demand in your particular area. That way, you will automatically downplay the potential drawbacks of your rental property.
Keep the Descriptions Short, Sweet, and Engaging
It makes sense to make your posts on social media concise and attractive. This means you should strive to inform the audience about your rental unit very succinctly. This will help them locate and remember what you offer more easily. However, you should support the text with a lot of visual aids. For instance, you could photos, short videos, reels, 3D overviews, etc.
As renters sift through their feed, they want to be entertained and engaged. And drowning them in detailed descriptions will simply make them swipe away from your ad. Also, it makes sense to use approachable promotional features such as emojis or even create fun TikToks to market your rental property on social media platforms beyond Instagram and Facebook. The 'TikTok format' is also very conducive to sharing. If people like the content, your ad will likely spread like wildfire across the social media network.