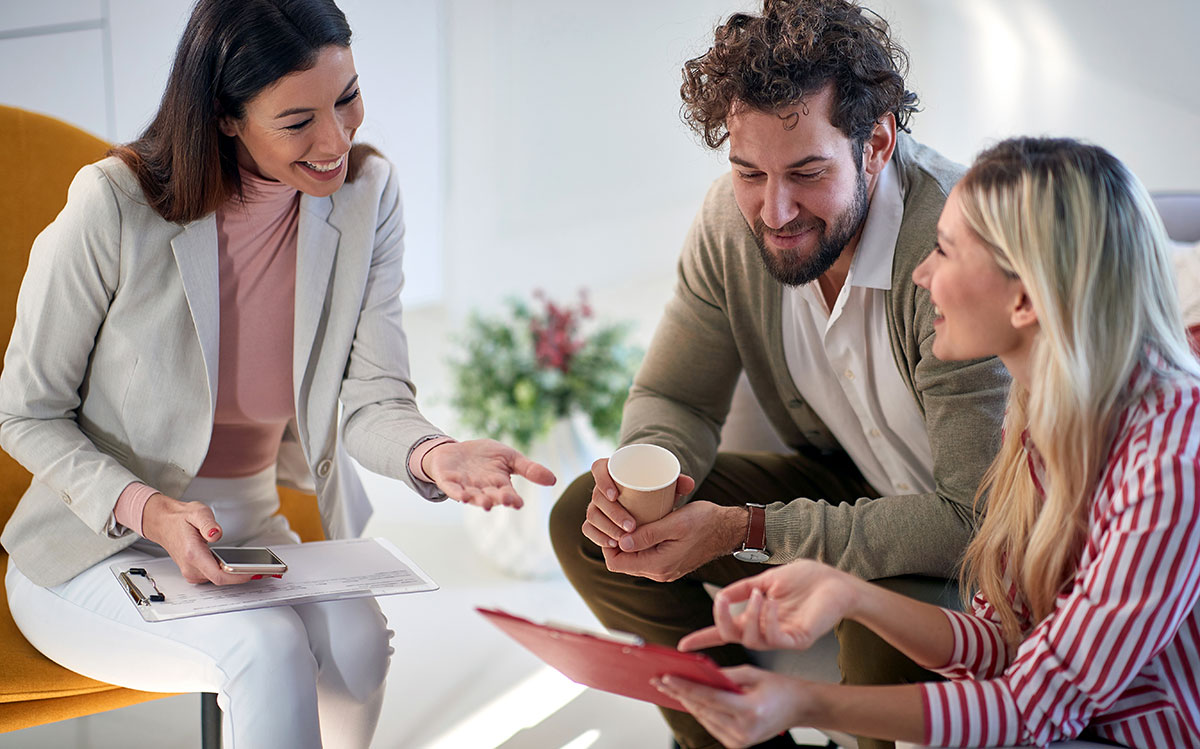 7 December 2021
What's the Secret to Maintaining a Good Landlord-Tenant Relationship
Rental properties have been on the rise for the past couple of years. This means more people are deciding to rent a home and not buy it. Given the situation, landlords are doing everything in their power to find the best tenants who will take good care of their rental property. However, the screening process isn't the only demanding task for landlords. Once you rent your property to someone, you'll have to maintain a healthy relationship with them. This is crucial and beneficial for both landlords and their tenants. Therefore, we're here today to reveal the secret to maintaining a good landlord-tenant relationship. Here is everything you should know!
Make a good first impression
First impressions are crucial for both landlords and tenants. Just like you want to rent your property to someone who will be respectful to it, the tenant wants to live in a decent place and have a respectful and understanding landlord. Therefore, you'll have to stand out when a prospective tenant visits your rental. They want to make the right decision and avoid common mistakes when apartment hunting, so here is what you'll have to do to make them fall in love with your property:
Always clean your rental property
Fix everything that's broken before the showing
Depersonalize the space and let them envision themselves in it
Be transparent about your expectations and requests
Talk about the benefits of the whole neighborhood, not just the property
Be professional yet friendly
Show them you're serious about your landlord role and that they can always count on you
Even though these things on the list are essential, many landlords don't follow them. Therefore, if you do, the first impression will be excellent. First impressions are lasting, so make sure to wow your tenants as soon as you meet them.
Communication is key
There's no maintaining a good landlord-tenant relationship without effective communication. You should be transparent from the very beginning about your expectations. The same goes for tenants as well. You should listen to their needs and expectations as well and try to meet them. The only successful communication is two-way communication. Remember that!
So, keep your tenants in the loop about everything regarding your rental property. For example, if you're renting an apartment, inform your tenants if anything is going on in the building that concerns them. If you're planning a renovation, you can't just barge in with a contractor without discussing it with your tenant beforehand. On the other hand, if there is something that needs to be fixed, tenants should tell you about it.
If you try to maintain good communication with your tenant, you will avoid problems, misunderstandings, and fallouts. If you do have some issues such as late rent payments, poor property maintenance, etc., you should be able to find a way to solve a problem as calmly as possible.
Regular property maintenance is a must
Property maintenance should come from both sides. Tenants should inform landlords about everything that goes on in their rental property and report everything that needs fixing. On the other hand, landlords should do regular maintenance checks regarding pests, plumbing, electricity, filtration system, etc.
In addition, every problem should be solved as quickly as possible. If some issues are left unattended, they can cause huge problems. This refers both to physical damages to the rental property and the landlord-tenant relationship. You have to treat your rental property the way you treat your house. So, give your tenant instructions on how to behave when a problem occurs. Tell them if they should only call you when there is an emergency or every time they have a problem.
The good idea is to give your tenants the numbers of a few trusted vendors in case of an emergency. Some things will have to be attended to immediately, so keep that in mind.
Always do a follow-up with your tenant after any emergency. This way, you'll know if everything is in good order, and the tenant will know that they can trust you and rely on you the next time something happens. Every landlord should do the proper and regular maintenance of his rental property.
Keep your word
Maintaining a good landlord-tenant relationship also means being able to trust each other. How exactly can you do that? The simplest way to do it is to always keep your word. For example, if your tenant reports a problem at the property and you say you'll fix it – do it! In addition, if you promised you'll do it by the agreed date, don't keep them waiting longer than that. They need to know you are serious about being a landlord.
Always document every agreement you make with your tenant.
Additionally, if you have an agreement about not paying a fee for late rent or not increasing their rent, then stick to it. If you say one thing and then go and do the opposite, your tenants will not only lose respect for you but your property as well. So, make sure to keep your word all the time!
Pro tip: always document every agreement you make with your tenant. This doesn't have to be just their lease, but everything that happens throughout their stay at your property. This way, you'll always have proof about everything that was going on.
Be open to suggestions
If you're lucky enough to find a good tenant for your rental and someone you will get along with, you'll have to be open to their suggestions throughout their stay. Yes, you're the landlord, but you don't actually live in your rental. Tenants are the ones that can call this place their home. Therefore, they probably know more about its pros and cons than you. This is precisely why you should listen to their suggestions regarding the property. Their ideas might help you improve it and boost its value. So, listen to them carefully and you'll maybe even improve your business.
Tenant's suggestions are important as they live at your rental property and know what can be done better.
Respect their boundaries
Even though you're the landlord and the rental property is yours, it is not okay to make frequent and unannounced visits. Your tenants should feel like this rental is their home, and with you barging in all the time, they will feel violated. Everybody should have their privacy, right?
So, make sure to call them and schedule every visit. Of course, you'll have to check your property every once in a while. We suggest you do that every other month, just to make sure everything is in good health. After all, you can be in touch with your tenants whenever you want. Just come to an agreement on when and how often you'll visit and stick to it.
Showing your tenants that you're respectful of their privacy and allowing them to feel at home in your rental is one of the crucial secrets for maintaining a good landlord-tenant relationship.