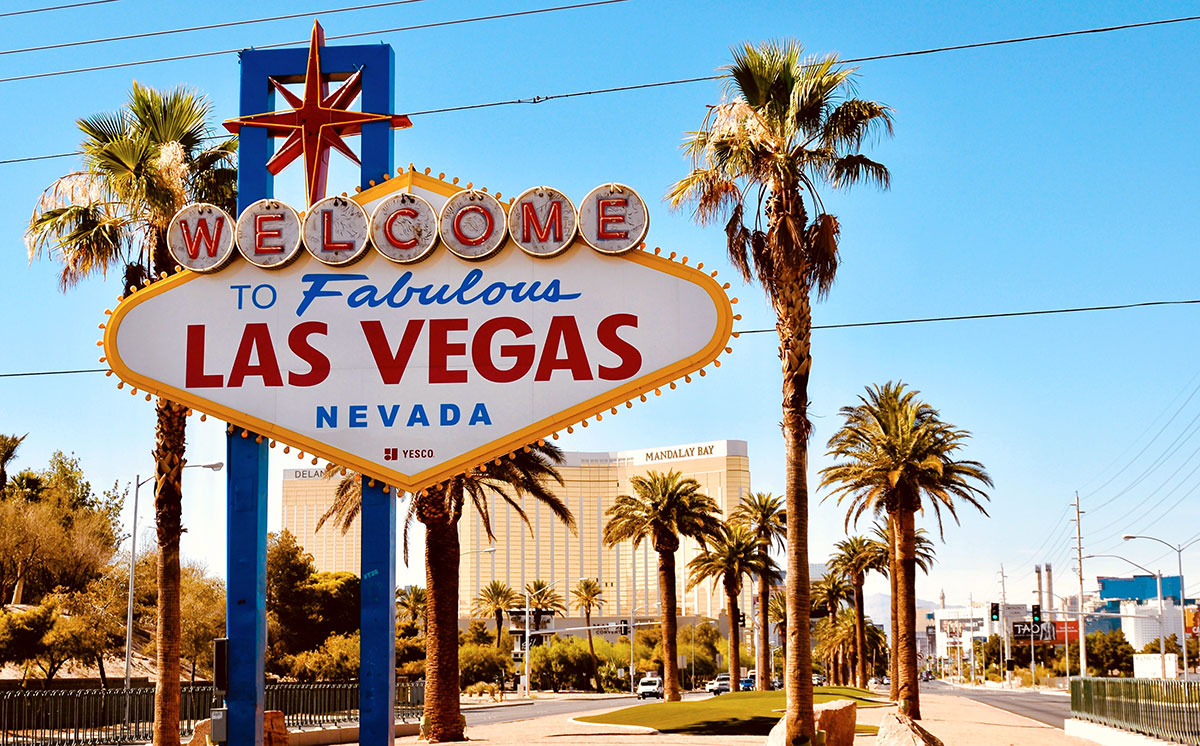 Las Vegas is a great place to visit on holiday, no question about it. However, is it just as great a city to call home? Well, let's go over the biggest benefits of living in Las Vegas and decide!
Excellent Living Conditions
The first of the benefits of living in Las Vegas is the excellent living conditions the city affords to its people. There are two different aspects to this particular benefit. First, the city is really very cheap to live in. The cost of daily living is more than affordable, making Las Vegas an ideal place to move to after a low point in life, after retirement, or when looking to start your career.
Naturally, this attracts many young professionals and new citizens, which enriches the city further. The second reason is, of course, the local climate. Las Vegas has very temperate weather year-round, which means it's a perfect place for people with sensitive constitutions. The excellent living conditions, in every regard, makes this city the dream home for a lot of people, even outside of the US!
Plenty of Outdoor Activity Options
There is a lot, and we do mean a lot, to see around Las Vegas itself. Many people tend to over-focus on the attractions within the city itself! But the best way to take full advantage of the good weather is to go outside. Lake Mead is always a stunning sight, no matter the time of year you choose to visit it.
Red Rock Canyon has abundant beautiful trails where you can enjoy all nature has to offer. Or, you can even choose horseback riding and add a dash of excitement to things. The Valley Of Fire, Zion, Bryce Canyon, and Death Valley national parks are all places you should visit at least once. And, if you choose to make your home in the city, all these wonders naturally contribute to the benefits of living in Las Vegas!
Amazing Entertainment Opportunities
Our previous entry on the benefits of living in Las Vegas does not mean there's nothing worth doing in the city itself. Naturally, the situation is quite the contrary. Las Vegas is famous worldwide for all the entertainment opportunities it provides. And we do not mean that you have to deal with tourists and stick to The Strip to reap the benefits of living in Las Vegas.
There are plenty of people who don't like too much bustle in their lives, after all. Thankfully, Las Vegas treats its natives just as well as tourists. There are countless music festivals, touring shows, and similar to keep you engaged. Even past that, there are many great places to visit daily, such as cafes and similar with live music and entertainment. You will definitely not be bored if you decide to make your home in this city!
No State Income Tax to Deal With
Of course, there's plenty to recommend Las Vegas to those more business-minded, as well. The foremost benefit of living in Las Vegas is that there is no state income tax to worry about. This makes it easier to start up a business since it cuts off some of the expenses you'd typically have to face doing it.
And, as the experts on moving and storage from nwmoving.com point out, another benefit of starting a business in Las Vegas is excellent support in the form of various services that cater to businesses! Such as the fantastic storage unit options you can look into to alleviate your warehousing needs.
A Bustling Local Job Market Full of Opportunities
One of the biggest appeals of living in Las Vegas for young professionals has got to be the local job market. You can find many opportunities in the city, and a stunning range of jobs, at that. As expected, the most significant share of the jobs naturally goes to the tourism industry.
You can quickly get hired to work in a hotel, restaurant, or any other tourist or entertainment-specialized business. But there is also an appreciable breadth of 'regular' jobs to pick from for anyone looking for something different. The city's specialization also allows people to make buying a rental property very profitable if they are inclined to promote it to tourists.
An Array of Useful Services and Businesses
A great part of living in any major city, and especially one as dependent on excellent customer service as Las Vegas, is access to its many, many services and businesses. If you are interested in interstate moving from FL to Las Vegas and hiring movers, you can rely on an expert moving team.
If you plan a thorough renovation of your home, you can find the utmost experts to assist you. And if something goes wrong with your plumbing and electricity, you can find a handyman ready to fix things up in record time! No matter what you need, Las Vegas is willing and able to provide!
One of the Dream Cities for Food Lovers
The final of the benefits of living in Las Vegas is, interestingly enough, the food! The city has a fantastic plethora of food options from pretty much every culture. Better yet, you can rest assured that the quality of the food is always high. This is at least partly because Las Vegas is a city of tourism.
The high level of competition in the service industry encourages restaurants, cafés, and eateries to put forward their best effort. This benefits anyone who chooses to find a dream home within the city since, unlike tourists, this is something you can take advantage of daily!
A Perfect Place to Chase After Your Dreams and Ambitions at Leisure
All these biggest benefits of living in Las Vegas can give anyone in the city the perfect support to chase their dreams! If you want to really see your ambitions realized, then Las Vegas might be the city that finally makes it happen.