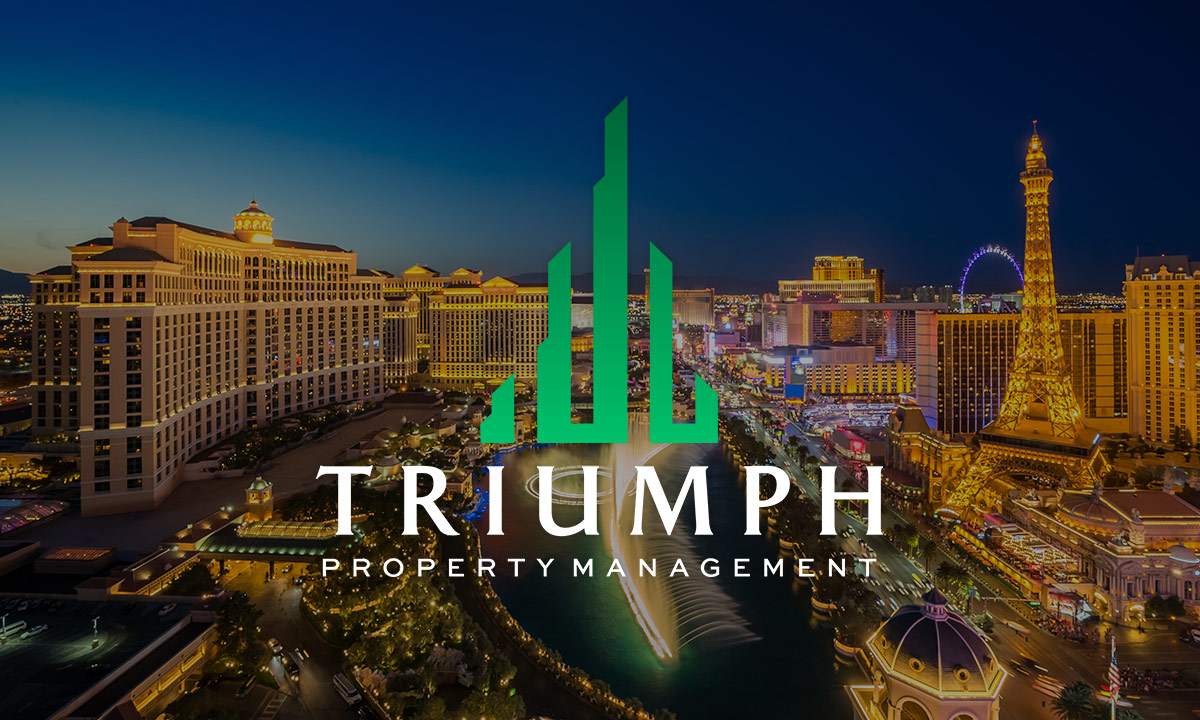 15 May 2023
Perks of Triumph Property Management
Property investing can be a successful company, but effective management takes a lot of time and effort. Managing a property may be a difficult undertaking, from getting it ready for rent to finding the ideal tenant.
Triumph Property Management steps in to help with it. Triumph Property Management, a reputable property management firm, offers a number of services to assist property owners in efficiently managing their properties.
The fact that Triumph Management offers Two Free Home Inspections is one of the main advantages of working with them. These inspections aim to make sure the property is kept up to date and to spot any improvements or repairs that are required, both before the tenant moves in and after they leave.
In this post, we'll look at Triumph Property Management's various advantages and how they may help property owners get the most out of their assets.
Benefits of the Two Free Property Inspections
Sure, here are some benefits of the two free property inspections provided by Triumph Property Management:
1) Before-Tenant Move-in Inspection
The before-tenant move-in inspection ensures that the property is in good condition before a tenant moves in, which can help prevent disputes over damage caused by the tenant later on.
2) After-Tenant Move-out Inspection
The after-tenant move-out inspection compares the condition of the property after the tenant moves out to the initial inspection report, and any necessary repairs or cleaning can be deducted from the tenant's security deposit.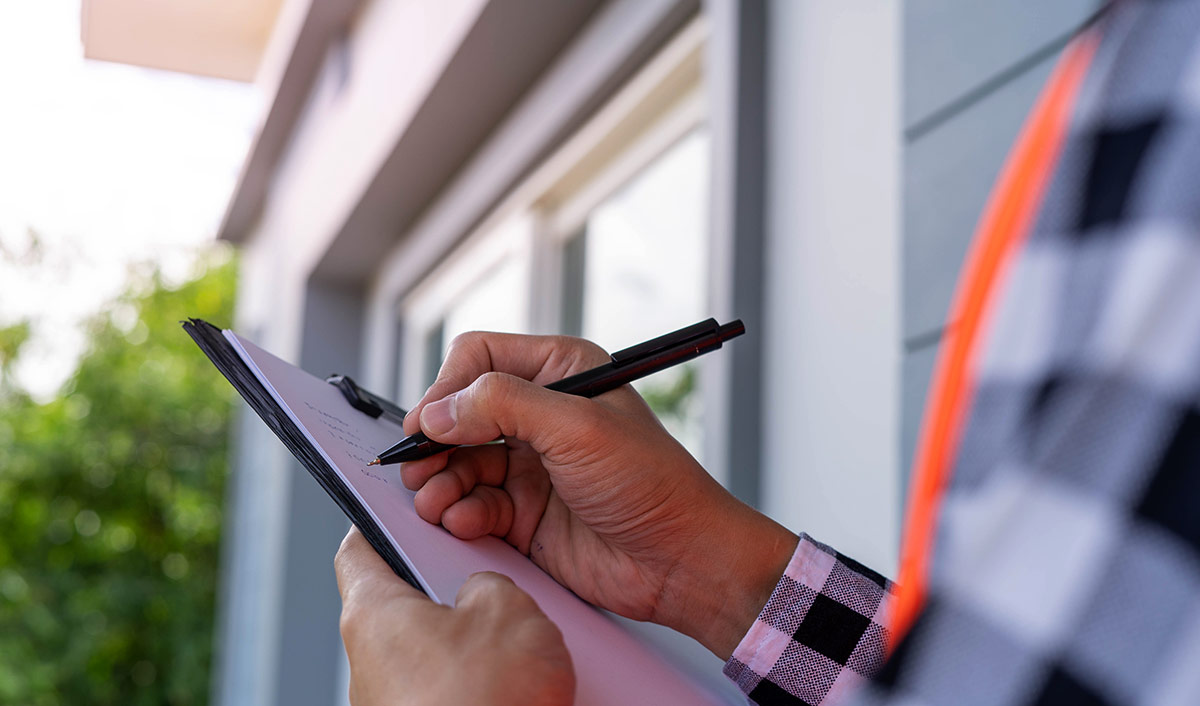 Both inspections provide documentation of the property's condition, which can be helpful in case of disputes or legal issues. The inspections can also help identify any necessary repairs or maintenance that may need to be addressed before or after a tenant occupies the property, which can save money and prevent larger issues from developing.
For landlords who live out of town or are unable to visit the property frequently, the inspections provide an opportunity to stay informed about the property's condition without having to make a special trip.
The inspections can also help build a positive relationship with tenants by demonstrating a commitment to maintaining the property and addressing any issues promptly.
We also provide inspections for a fee upon request. We can arrange for your property to be examined while the renter is present and supply you with updated images of the property. For a price of $100, this service is offered.
Prepare the Property for Rent
When a property owner hires Triumph Property Management, they can expect to receive assistance in getting their property rent-ready. During the initial inspection, our team will evaluate the property and make a list of any necessary repairs, touch-ups, or upgrades to make it attractive to potential tenants.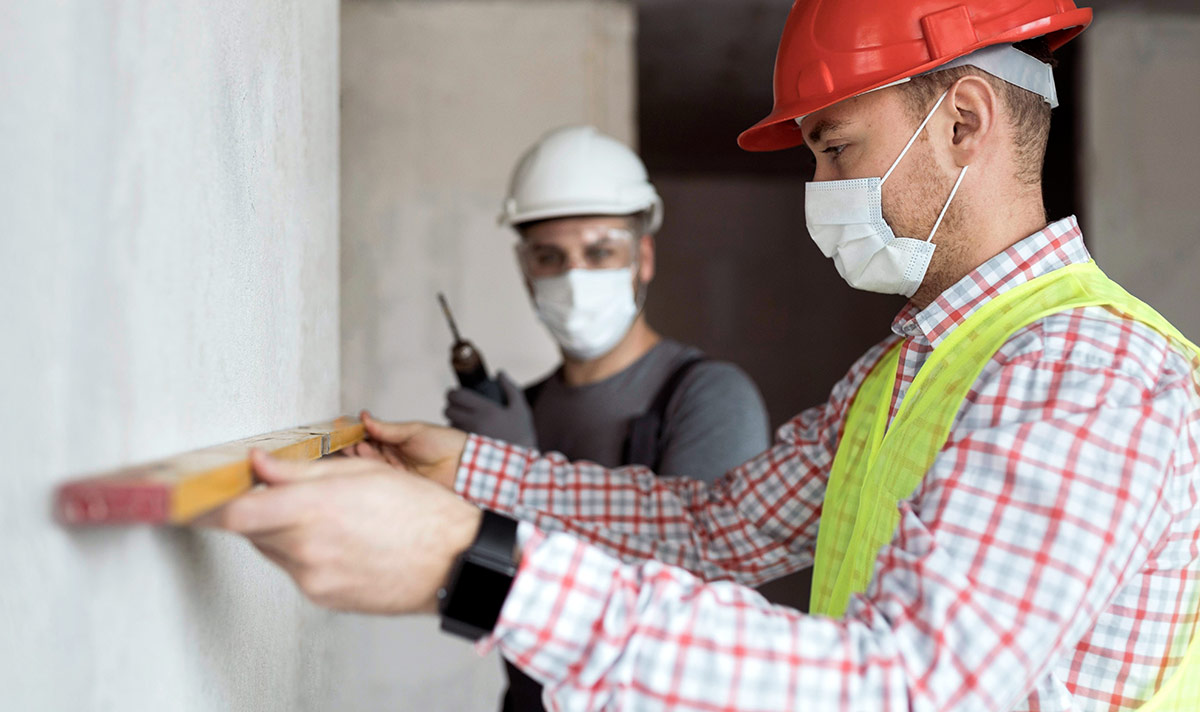 We understand that property owners may have their own preferences when it comes to vendors or handymen, so we give them the option to use their own trusted sources or select from our network of reliable vendors.
Once the property owner approves the necessary work, we will send them an estimate from our vendors and coordinate with them to ensure that everything is completed efficiently and to a high standard. The property owner can rest assured that the work will be completed professionally and to their satisfaction, without having to handle any of the details themselves.
By entrusting Triumph Property Management with the preparation of their property for rent, property owners can be confident that their property will attract high-quality tenants and achieve maximum rental income.
Take Professional Marketing Photos
Marketing photos play a crucial role in attracting potential tenants to your property. With the rise of online listing platforms, the first impression a potential tenant gets of your property is usually from the marketing photos. It's essential to make sure that the photos accurately depict your property and highlight its best features to entice potential tenants to schedule a viewing.

At Triumph Property Management, we understand the importance of high-quality marketing photos. That's why we take the time to capture professional photos of your property to showcase its unique features and highlight its best qualities. Our team of experienced photographers works closely with property owners to ensure that the photos accurately reflect the property's condition and appeal.
We use Virtuance, a professional photography service, to take our marketing photos. Virtuance uses advanced technology and techniques to capture high-quality photos that stand out from the competition. Their HDR technology ensures that every photo accurately depicts the property's lighting and color, creating a realistic and immersive viewing experience for potential tenants.
Here are some examples of Triumph Property Management's best marketing photos from Virtuance:
A beautifully lit living room with large windows, showcasing the property's natural light and open space.
A modern kitchen with stainless steel appliances, granite countertops, and ample storage space.
A spacious bedroom with a comfortable bed, inviting decor, and plenty of natural light.
An inviting outdoor space with a well-maintained lawn, beautiful landscaping, and outdoor seating area.
These photos highlight the best features of the property, giving potential tenants a clear idea of what to expect when they schedule a viewing. By presenting your property in the best possible light, we can attract a larger pool of qualified tenants and ultimately find the best fit for your property.
Market on MLS, Website, and 28 Other Sites
At Triumph Property Management, we understand that finding qualified tenants quickly is crucial for maximizing the return on your investment property. That's why we employ a comprehensive marketing strategy that includes listing your property on the Multiple Listing Service (MLS), our website, and 28 other high-traffic rental sites.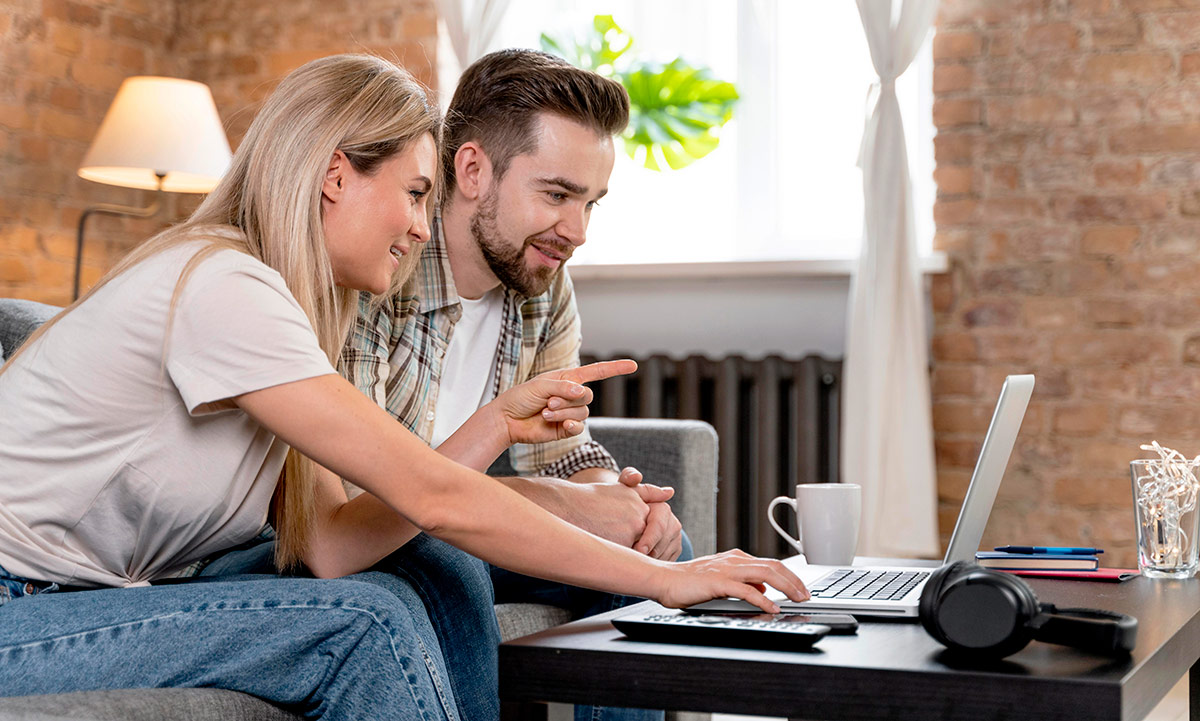 By utilizing these platforms, we are able to reach a wide audience of potential tenants, increasing the visibility of your property and attracting more qualified applicants. We also take professional marketing photos of your property to showcase its best features and make it more appealing to potential renters.
Here are some examples of our best listings on our website:
A stunning three-bedroom, two-bathroom home with a modern kitchen and spacious backyard, located in a desirable neighborhood.
A cozy one-bedroom apartment with hardwood floors and lots of natural light, conveniently located near public transportation and shopping.
A newly renovated two-bedroom, one-bathroom condo with a balcony and beautiful city views, situated in a high-rise building with on-site amenities.
By marketing your property on a variety of platforms, we are able to reach a wider pool of potential tenants and find the most qualified renters for your property. This, in turn, helps to minimize vacancies and maximize your rental income.
At Triumph Property Management, we are committed to providing our clients with exceptional property management services, including effective marketing strategies that get results. Contact us today to learn more about how we can help you achieve your investment property goals.
Find the Most Qualified Tenant
Triumph Property Management employs a strict screening process to ensure that only the most qualified tenants are placed in our client's properties.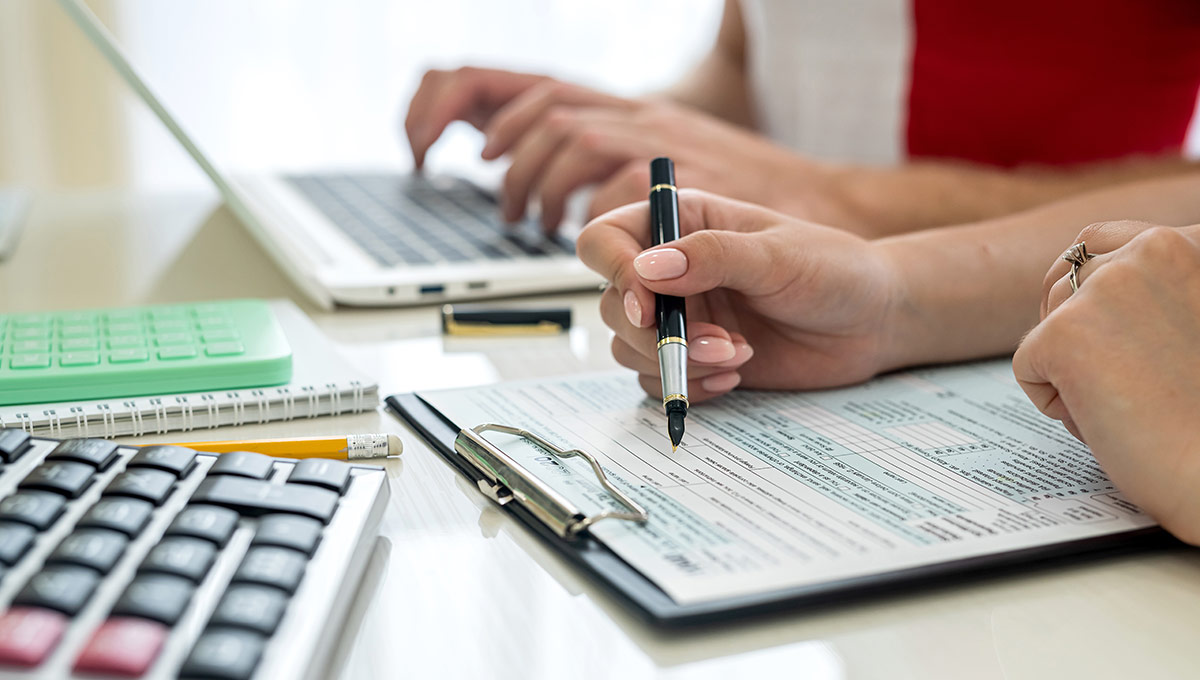 Our screening process includes background checks, credit checks (with a minimum score of 650), landlord verifications, employment verifications, and income verifications.
Background checks are used to confirm the applicant's identity, criminal history, and any prior evictions.
Credit checks are used to evaluate the applicant's creditworthiness and financial responsibility. We only accept applicants with a credit score of 650 or higher.
Landlord verifications are conducted to ensure that the applicant has a history of being a responsible tenant who pays their rent on time and takes good care of their rental property.
Employment verifications are used to confirm the applicant's current employment status and income.
Income verifications are conducted to confirm that the applicant makes at least three times the amount of the monthly rent.
This rigorous screening process is crucial to reducing the risk of evictions and property damage. By placing only, the most qualified tenants in our client's properties, we can help ensure a positive and profitable rental experience for property owners.
Conclusion
Triumph Property Management offers a range of services that can greatly benefit property owners. From preparing the property for rent to conducting strict applicant screening, Triumph takes the burden off of the property owner and ensures a smooth rental process.
One of the standout benefits of Triumph's services are the two free property inspections. These inspections serve a crucial purpose in ensuring that the property is well-maintained and in good condition before and after a tenant's stay. This not only benefits the property owner but also the tenant, as they are more likely to have a positive rental experience in a well-maintained property.
The benefits of using Triumph Property Management are numerous. From saving time and stress to increasing the likelihood of finding a qualified tenant quickly, Triumph's services are designed to make property ownership a more manageable and profitable experience. Whether you're a first-time property owner or a seasoned investor, working with a reputable property management company like Triumph can make all the difference in achieving success in the rental market.