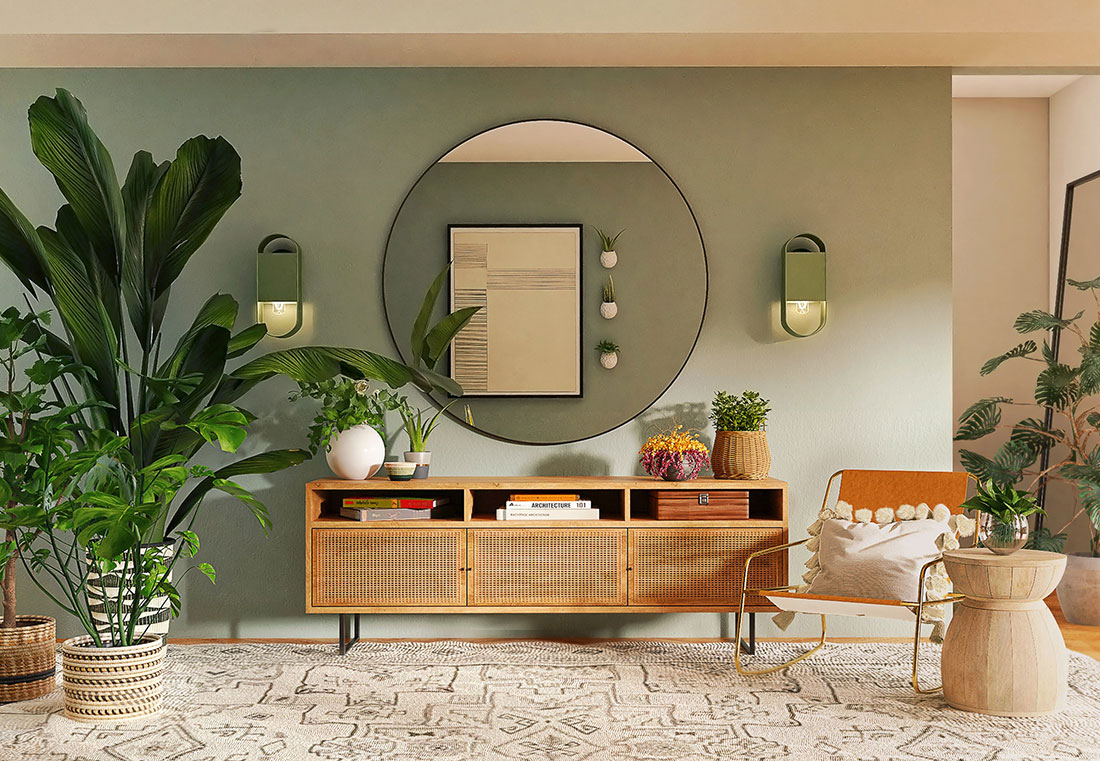 4 February 2022
Low-Maintenance Plants That Make Your Rental Property Stand Out
When you own a rental property, your main goal is to find a balance between your desire to design an attractive home and having to make necessary investments. One of the most cost-efficient ways to give your Las Vegas rental a fresh and natural look is to add low-maintenance plants. You'll make your rental property look more appealing while not having to spend a lot of time taking care of your green buddies. It's a win-win. Things get even easier if you decide to hire professionals to handle all aspects of managing your property.
There are plenty more reasons why incorporating plants into your rental is a great idea. We'll talk about them further in this article, as well as let you know which plants are the most suitable for your Las Vegas rental.
Why add low-maintenance plants to your rental property?
Adding plants is also great for covering unsightly areas in your rental, and it will help your property stand out. It might not skyrocket the value of your property, but it will definitely make it more attractive.
However, that is not the only benefit of adding plants to your Las Vegas rental. Here are just some additional reasons why you should add low-maintenance plants to your rental property:
Plants absorb carbon dioxide and release oxygen during photosynthesis, making the air in your rental fresh.
House plants can help us stay healthy. As they add moisture to the air, they can help speed up recovery and decrease the occurrence of dry skin, colds, sore throats, and coughs. Also, they remove pollutants from the air.
Plants can help decrease stress levels and help improve work performance.
As you can see, adding plants will have a lot of benefits for your tenants. On the other hand, they will benefit you by helping you attract the right tenants and keep them for a long time. As a landlord, that's probably your main goal.
If you want to make your service stand out, you can go even further. For example, you can offer to help your future tenants with other aspects of their move, like helping them find good movers. The team from Triple 7 Movers Las Vegas advised researching local residential movers as they have experience and know the area well.
Low maintenance plants for your Las Vegas rental
When choosing plants for your rental, it is important to keep in mind that Las Vegas has a very dry climate. In fact, annually, Las Vegas receives only around 3.5 inches of precipitation. On top of that, summer temperatures can reach over 110 degrees.
Even though many indoor plants are not designed to handle the low humidity of Las Vegas, there are some that grow quite well in a dry environment. On top of that, they are low-maintenance and perfect for adding to your rental. Further in this article, we'll let you know what they are.
Cactus and Succulents
As these plants evolved specifically to thrive in lower humidity climates, they are a perfect choice for your Las Vegas rental. The best thing about them is that they require so little maintenance that basically anyone can take care of them. They are also one of the rare plants that can handle being fully exposed to the sun every day. 
Consider adding aloe vera or the flowering kalanchoe as they make very attractive indoor plants. Aloe vera also has medical qualities and can be quite useful. It's one of the few plants that release oxygen at night. Place them in a bedroom and ensure your tenants have access to fresh air even during the night.
Spider plants
Even though spider plants are most commonly seen in the Southeast, they do surprisingly well in dry climates, which makes Las Vegas a perfect home for them. They are also one of the most resilient, low-maintenance house plants.
Spider plants help reduce indoor air pollutants. They are also quite beautiful and flower throughout the year. They grow very quickly and prefer partial shade.
Areca Palm
This plant is an excellent choice for your Las Vegas rental due to its ease of growth and benefits to the indoor environment. The areca palm releases nearly a quart of water into the air each day, which helps increase indoor humidity. Keeping in mind how dry the Las Vegas climate is, this plant might be a perfect choice.
Kimberley Queen
Ferns are definitely some of the most beautiful and popular indoor plants. Unfortunately, they can be difficult to grow in areas with low humidity, such as Las Vegas.
However, The Kimberley Queen can adapt to drier climates much easier than other types of ferns. As they have high transpiration rates, they can even help increase indoor humidity. Even though it's not as low-maintenance as cactus or succulents, the only thing to be mindful of is making sure that the soil remains moist.
Pothos
One of the easiest houseplants to keep alive is definitely pothos. They are versatile, grow quickly, and can resist insect infestations. As they tolerate low humidity, they are a great choice for your Las Vegas rental.
In most cases, they are used in hanging pots. However, as you want to make your rental stand out, consider training them to climb or plant them as undergrowth for an indoor tree. They will make your rental look stunning!
Keeping your low maintenance plants safe
It's not rare that tenants want to bring their own furniture and plants. In that case, you'll need to empty out your rental and ensure your belongings are safe. As you want to hire someone to handle furniture in no time, make sure to research reputable furniture movers. More importantly, check if they have experience with safely transporting house plants.
Which low-maintenance plants will you choose?
As a landlord, the last thing you want is for your property to look shabby compared to the surrounding ones. But something as simple as adding low-maintenance plants can make all the difference and make your Las Vegas rental more appealing. If you don't want to spend time looking for ways to attract good tenants, simply get in touch with our team of experienced property managers who will take over your landlord duties while you relax and spend time doing something you enjoy!