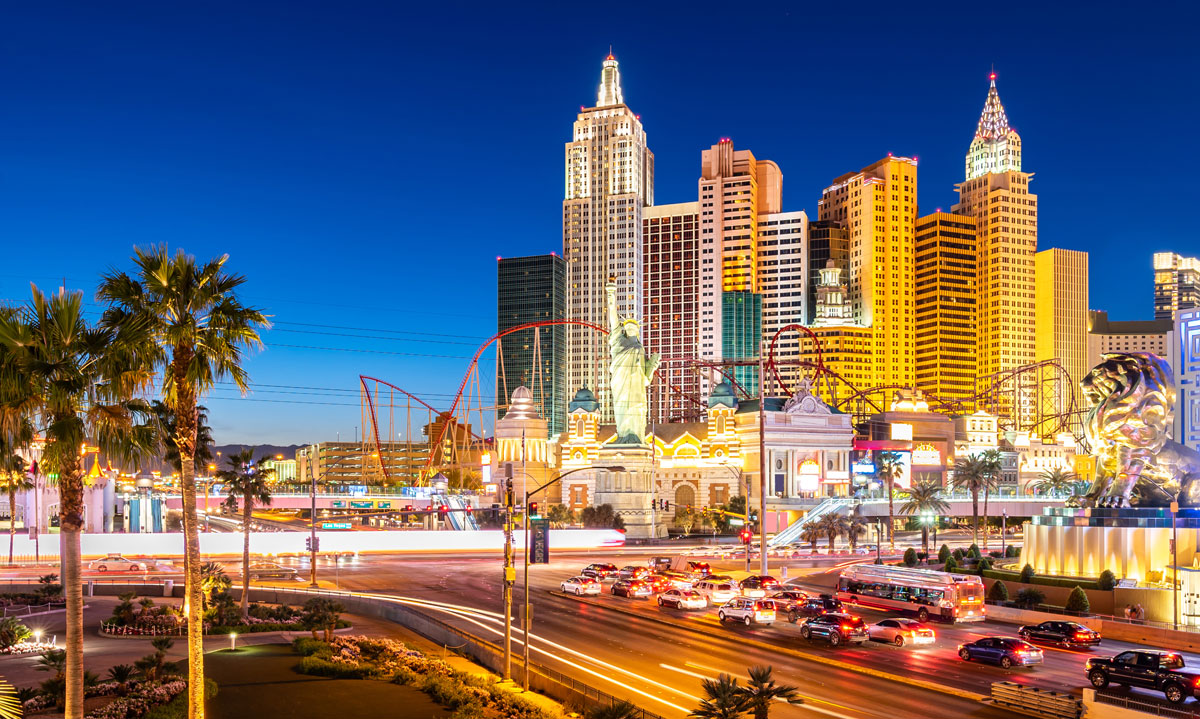 16 April 2022
Buying vs. Renting a Home in Las Vegas
Are you thinking about making Las Vegas your permanent residence? The Entertainment Capital of the World may be notorious for its reputation for vice, glitz and glamour, and a loose anything-goes mentality. But this city is much more than its tourist corridor. Friendly suburban neighborhoods, close-knit communities, world-class food, hip downtown historic areas, international flair, and uniqueness – you would be surprised at how much this place offers.
But no matter how persuasive these factors may be, the dilemma of buying vs. renting a home in Las Vegas is still a big one that asks for a lot of thought. Keep reading to find out more about the benefits of buying a home or renting in Las Vegas to help you pick the best route for you.
Benefits of Buying a Property in Las Vegas
1. Strong Housing Market
The portion of you determined to settle down in Sin City will be lucky to hear that taking the plunge and purchasing a home here is strongly recommended because of its long-term merits. As one of the fastest-growing metros in the U.S., the city ranks high on the list of best cities in America to invest in real estate. In fact, despite its highs and lows, there aren't many real estate markets hotter than that of Southern Nevada. And, for those looking to step into the fray, experts expect it will remain that way for the rest of 2022. So, now might be the time to strike – especially if you want to sell your property for a profit down the road.
2. More Cost-Efficient in the Long Run
When it comes to affordability of renting vs. purchasing a home in Las Vegas, the latter always wins hands down in the long run. For one thing, the city's home prices have remained relatively steady. On the other hand, rental prices are increasing with lease renewals. This is even more so in desirable areas, whereas a fixed-rate loan guarantees that your mortgage payment remains the same each month.
Also, with Nevada mortgage rates today being lower than the national average, no income taxes, low property taxes, and tax breaks for homeowners, a few years down the road, you would be paying less money than you would as a tenant. No wonder states are massively sending people to Nevada; among the most prominent are California, Texas, Florida, New Mexico, et cetera. In fact, Nevada is the #3 most common destination from California, and the experts from Pro-Move Logistics shared the stats that show that almost 5000 people moved from New Mexico to Nevada in 2019 alone.
3. Better Investment
Buying a property is a surefire way to build home equity and overall net worth. You might need to save up to afford the upfront costs of purchasing a home, which might be higher than rents, but you reap what you sow. Your property's value could appreciate, and you could improve your credit score by regularly paying your monthlies. As a result, your odds of securing a loan for other financial goals go way up. On another note, renting the same place for years will eventually lead your cumulative monthly payments to equal the mortgage. Then, you continue making those payments but never get any closer to becoming the owner of the property.
4. Greater Freedom and Stability
And sometimes, it's mainly about those intangible and non-financial benefits of owning your home. As a homeowner, you have the freedom to do whatever you want. Drill the holes into walls and knock down an entire wall or two to improve the layout; you can put your stamp and personality all over your home – there are no questions or rules to abide by. More importantly, owning a home offers that invaluable sense of belonging to a community and a place to settle with your nearest and dearest. And, don't let its reputation fool you: Southern Nevada is a fantastic place to put down roots.
Benefits of Renting a Property in Las Vegas
1. The Flexibility to Relocate
The pros are excellent, but what if you're not ready to commit and settle down just yet? Your housing needs may change; you might be moving for a better job or simply be a rolling stone. Simply put, you're just not there yet. In that case, finding a rental makes the most sense. Yes, you may not be able to personalize your space the way you want. However, with renting comes a different sort of flexibility you don't get to enjoy as a homeowner. If one day you decide you want a change of scenery, nothing is stopping you from packing your bags and chasing after that next chapter of your life.
2. Getting Familiar with the City
Renting a home is also a great solution if you have just moved to Las Vegas but wish to explore the city before settling down. And even more so if you are moving long-distance. Say you're relocating from New Mexico, for example. Finding a place to rent when you're that far away is a far cry from easy, let alone purchasing a home as a permanent investment.
That's why it's always wise to find a temporary residence first. This way, you can get the lay of the land before you finally commit long-term to a location. You get to explore dozens of Vegas neighborhoods! Each has its own unique vibe, amenities, and demographics, so you can see which one you fall in love with. You also get to feel the market's pulse. This will help you decide when and where buying is a good step forward. And, only after you've found the right fit should you start looking for reputable long-distance movers for an easy transfer from New Mexico for the rest of your belongings.
3. Lower Housing Costs in the Short Term
As we've said, renting is best for those who don't intend to stay put for a long time. Rent and utilities are the only monthlies they need to worry about, so planning a budget is straightforward. What's more, when renting, you pay less upfront. Most neighbors ask for the first and last month's rent and a security deposit. However, it's still less than what you would likely pay for a down payment.
4. Convenience
When it comes to buying vs. renting in Las Vegas in terms of convenience, the points go to the latter. As a tenant, you won't have to worry about repairs and upkeep of the property – or paying for those, for that matter. That's a huge relief, primarily if you're used to a fast-paced lifestyle. Secondly, if you're able to find a condo or apartment complex for rent in a desirable area, the odds are that you have more access to other amenities like green spaces, pools, or gyms.
Buying vs. renting a home in Las Vegas – it's up to you!
Eventually, buying vs. renting a home in Las Vegas comes down to what you want, need, and can pay for. Ideally, you'll take things slow. Consider everything we've talked about and more, and make a choice that is best for you.