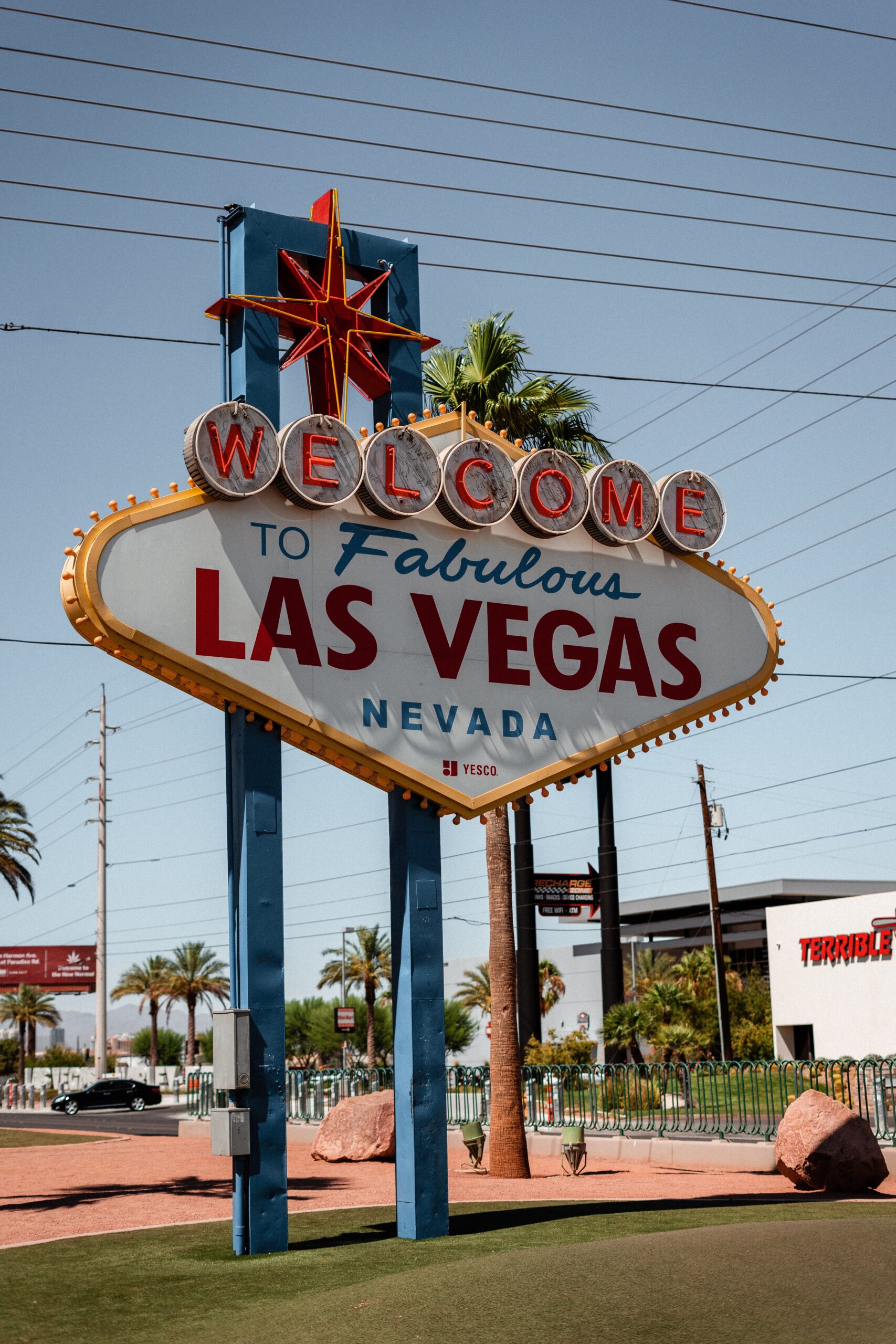 11 November 2022
11 Time-saving Ways to Automate Your Real Estate Marketing
It might take a lot of time for real estate company marketing, especially for chores that may appear monotonous or unimportant. It has just become much simpler as a result of technology. By automating your real estate marketing, you no longer need to perform the same simple marketing duties every day. This will allow you to better utilize your time and concentrate on some of your more important real estate objectives.
What is automation in real estate marketing?
Automation is a simple technique to do away with human labor and increase the efficiency of your tools. This might be accomplished by automatic email workflows, team-wide tasks, and notifications, or practical interfaces across real estate marketing tools.
Your business operations and marketing will improve thanks to real estate marketing automation, which also lightens the workload. Making work much simpler and more effective for both you and your staff does not mean letting robots take over all of your human resources.
You can automate as much or as little as you choose. Your initial objective should be to make what you are doing simpler. You can definitely set up some automation right away with the capabilities you currently have access to if you use a CRM or email application.
Here are some of the best automation examples you can use in your real estate business to increase productivity and expand your business.
Ideas for Real Estate Marketing Automation
1. Creating leads using website forms
You may create an automated marketing system that collects new leads while you sleep by connecting your CRM to forms on your website and landing pages. You may have a callback request form or even just a straightforward contact form for this; it does not have to be complicated.
2. Lead generation for open houses
Try automating your lead collecting during your subsequent open home viewing. All attendees should have their email addresses collected, automatic follow-up emails sent, and new leads continued to be nurtured.
3. Sync Leads From Different Channels
You most likely receive leads from an infinite number of sources. It can be challenging to remain on top of that, but it does not have to be. To sync your leads in one location, there are several instances of real estate marketing automation software.
One of the top real estate marketing software programs is called Follow Up Boss, and it has some useful automated functions as well. More than 20,000 agents utilize the lead management system, which they trust, to automatically distribute and follow up on leads from more than 200 sources.
4. Leads to Your Phone through Sync
Connecting your Follow Up Boss account to iCloud or Google Contacts is another simple but incredibly useful automation to set up. As a result, when a lead phones you, their name will appear in the caller ID, ensuring that you always know who you are speaking to. This means that your leads on Follow Up Boss will be linked with your phone's contact database.
5. Streamline Lead Routing
Real estate marketing software that automates lead routing and rotation can save you time if you are currently manually assigning leads to the best agents. Set up a "first-to-claim" procedure or round-robin, give senior agents your more expensive leads, or route leads geographically by zip code.
6. Lead nurturing processes
You must nurture leads after gathering and storing them in your CRM. Sending pertinent and timely emails to the appropriate leads in order to move them down your funnel is known as lead nurturing.
The simplest way to accomplish this is through automated workflows or drip mailings, both of which can be easily created using real estate software like Brivity or email solutions like Mailchimp. Once everything is set up, you can sit back, unwind, and be certain that your emails are being delivered to the appropriate recipients without you having to do a thing.
7. Workflows for Activity-Based Emails
You must contact customers of real estate marketing at particular points along the buyer's journey. When leads visit your website and request a viewing, sign a contract, or download material, use email workflows to send them responses automatically. One of the best methods to benefit from automation is with real estate follow-up emails.
8. Lead supervision
Make a list of hot leads that are the best fit for your business with real estate marketing automation software. If you utilize Follow Up Boss, you may sort your leads by value using its Smart Lists feature. For example, you might create a list of all leads seeking more than $1M.
9. Tracking Opportunities
Your opportunities are the most crucial leads you have; these are people you know are in the market and who are aware of your company's existence.
Use automation to monitor these leads more carefully. You can trace an opportunity's progress through the typical stages of your pipeline in many CRMs using deal stages, such as from callback sought to contract issued to closed-won.
You should not be wasting your time each day examining your leads to see which ones are worthwhile contacting. Utilize automatic activity monitoring to keep tabs on your leads' online activity and pre-set triggers to alert you when actual action is required.
10. Transaction & Task Management
Do you find it difficult to keep up with all of your responsibilities and checklists?
You can automate task lists with a real estate-specific CRM to assist you in managing every aspect of a listing, sale, open house, and more.
11. Warnings
The most effective real estate brokers seize the moment. Allow your CRM to assist you in doing this by sending you reminders through automatic notifications whenever a lead displays engagement.
It makes sense to use a cloud-based system like Xero to organize your finances. To ensure that your contacts are current everywhere, make sure it is synchronized with your other important tools, such as your CRM.
Learn how to automate real estate marketing strategies from the advice provided below to beat out the competition.
Using automation to promote real estate marketing
Automating your real estate marketing is a terrific approach to expanding your business, whether it be through social media strategy or straightforward communication techniques.
Text message advertising
Since most people own cell phones and frequently use them, texting clients about potential properties is convenient. To quickly spread the word about new real estate marketing opportunities, send text messages to your contacts. Sending one-time or recurrent texts is possible, as well as setting up automatic text messages for any time in the future.
Pros:
People are always on their phones and have a tendency to check their texts nearly immediately.
High open and click-through rates: According to research, branded text message opens can reach up to 98 percent.
Text messages are more personal than other types of communication because of their customization.
Cons:
Customers may become irritated by excessive text message marketing: You should create a clear plan for how frequently you will SMS them because people are more concerned about spam now than before.
Customers are quick to recognize a "generic" message, thus proper personalization is important to avoid losing your message's impact.
maximum number of characters: A text message might not be the greatest option if you have a lot to say.
Email Drips
To keep the lines of communication open, provide your contact list with regular real estate marketing information and chances. You can accomplish this by using a tool like MailChimp or Emma, which both provide templates and advice for your e-newsletter. The positive news: They are quite simple to use.
Pros:
formal and constant: This may be the finest option if you need to deliver extensive corporate messaging.
enables inserted images and long descriptions: Email has no word count restriction.
Having the ability to split-test various parts You may fine-tune your marketing by A/B testing different subject lines and embeds.
Cons:
Delete this without reading it easily: Branded emails are frequently deleted or immediately classified as spam.
Less personal feeling With an email, it can be challenging to overcome the business stigma.
Spend a lot of time writing: Setting up automatic email chains takes longer than setting up text message chains since emails are typically lengthier and more sophisticated.
GRATIS Guide: With our free Real Estate Agent Income Guide, you can learn how to make more money.
3. Postal mail
A common real estate marketing strategy is to create newsletters or postcards to send out, but you can automate this by using direct mail automation software. A weekly, biweekly, or monthly newsletter or postcard can be automatically generated using a service like Growmail or Postalytics. These services assist you in digitizing your direct mail so that you can more easily measure results—something that direct mail has not typically allowed for.
Pros:
There is a glut of digital communication channels: Right now, it is challenging to be heard over an inbox's noise.
Benefit from the physical touch: By providing tangible marketing materials rather than only digital ones, you may stand out from the competition.
Put a face to your name with a picture: This is your chance to meet clients face-to-face and, quite literally, enter their homes.
Cons:
Costs may be higher than with digital mail. Direct mail might not be as financially feasible for you as some other strategies.
Direct mail may be perceived as unwelcome advertising by potential customers: Sending out spam can damage your brand.
4. Corporate blogs
Having a company blog has several advantages for businesses. This is an easy approach to grow your company's following and keep clients up to date on real estate marketing news. Utilize tools like WordPress to create a website, schedule posts, and improve SEO (Search Engine Optimization) to target local customers. Although it is not possible to automate the creation of blog posts, you can write a cache and schedule it so that it publishes automatically throughout the month.
Pros:
Gain exposure for your work by establishing links with other businesses: Through blog articles on other pages, clients can find you.
Possibility to present yourself as an authority: Sharing your expertise demonstrates it.
Increasing conversions on your website: Clicking over to a sales page allows readers to convert to customers.
Cons:
May take a lot of time or money: If writing is not your strong suit, you will either have to put in a lot of work or hire someone to write your blog pieces.
Not right away: Building traffic to your site involves patience and dedication to a plan.
5. Website chat
You may have noticed a box in the corner of a website that offers 24/7 chat support. This fully automated function enables you to communicate with your audience fast and effectively to address queries. Examples of automated chat rooms that improve the aesthetics of your website include Zendesk and Chatbot. A chatbot helps you engage customers, and you can then personally follow up with qualified prospects.
Pros:
Instantaneous client pleasure: Sometimes individuals need an immediate response, and you may train the chatbot to provide that for them.
Simple to use: Setting it up does not require much training.
"Rich Messages" function: This enables bots to deliver links and images along with the text.
Cons:
Unable to respond in a human-level manner: Your chatbot will probably advise someone to email you if they have a truly difficult inquiry.
It might be expensive: This might not be the best spot to invest your money if few people visit your website.
6. Social media promotion
It goes without saying that social media is expanding, and real estate marketing brokers are using these platforms to establish their brands. The most well-known of these are Facebook, Twitter, and LinkedIn. For the greatest results, create an account and post stuff that is heavily visual. You can submit messages once a week (or once a month) and have the service send the automated messages anytime. 
Pros:
Get in front of audiences where they spend a lot of time: People use social media by default, therefore it makes sense to use it to communicate with them.
Connect with clients and business partners alike: Professional networks like LinkedIn can increase your contact list and help clients see you as an authority.
Create a brand that can withstand market downturns: Customers will gravitate toward trusted brands when the market is down. You can develop your brand via social media.
Cons:
Keeping up with many networks might take time: It takes time to gain a following on social media.
You should keep abreast of best practices: If you do not keep up with changes in social media best practices, you risk falling behind.
Spend less time on minor marketing duties.
The methods you decide to utilize will handle the majority of the work for you now that you have the skills to automate your real estate marketing. It may be well worth your effort to hire a helper to maintain your multiple accounts, particularly if your company begins to expand as a result of your superb marketing automation.