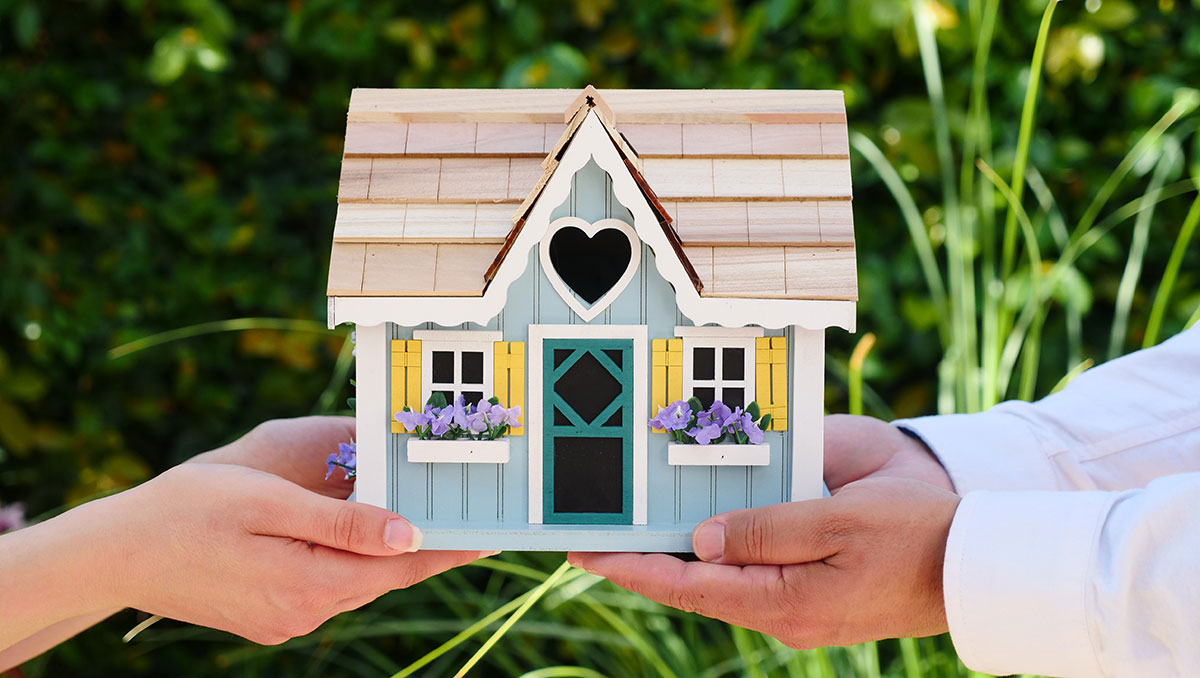 7 March 2023
7 Tips to Encourage Long-Term Tenancy
The first step toward rental business success is attracting a renter's interest in your property. You should put their pleasure first if you want them to keep renewing their leases. After all, when a building is always rented, rental income is guaranteed.
Long-term retention of a dependable renter is one of the best ways to protect the financial health of an investment property. Let's look at some strategies to encourage long-term tenancy of your rental home for as long as possible.
Make a First Look Impressive
Before listing your property for future tenants, make any necessary upgrades and repairs. This is necessary to make an excellent first impression. Any prospective renter wants to avoid leasing an unappealing property. You only have one chance, and you should take it.
Hire a cleaning service to deep clean and refurbish the property before showing it to potential renters. Check that everything works, replace the carpet, repair the window coverings, and paint the walls a pleasant neutral color to improve the space. Finally, consider the exterior's aesthetic value. The appearance of the yard is critical. Maintain the grass and spruce up the entrance.
The Most Important Thing is Safety
People are interested in renting a place where they feel safe. Renters care most about feeling secure and then, after that, about the unit's price. Essential factors in ensuring the security of a property include:
Smoke and security alarms are in working order, together with a reliable monitoring system
A solid lock on all of the windows and doors
The building is in excellent condition both inside and out
In the early stages of budgeting for security measures, locks on windows and doors may not seem like an effective plan. From huge experience, professionals from heartmoving.us advise you to put it on your to-do list as the highest priority because it pays off. You will be thankful, especially if it helps convince the tenant to choose your building and sign a long-term lease.
Yet, if we're talking about the state of your property, maintaining it is essential. If tenants think you'll need to take good care of the unit, they won't choose to live there or could even leave if they already live there.
One of your most essential duties as a landlord is maintaining the condition of your property, which is also a legal obligation. Keeping your property clean and well-maintained can help you save money on costly repairs in the future. As a result of these measures, you are on a good lead to encourage long-term tenancy.
A Warm Welcome Makes a Better Impression on Future Tenants
With a warm welcome, landlords can build good relationships with their tenants. Perhaps in the long run, this will become one of the primary reasons for potential tenants to rent. Tenants who believe they have good relations with the landlord will always try to extend their leases.
Introducing new renters to the neighborhood and patiently answering their questions can make a good impression of a welcoming environment. You may create a better atmosphere by highlighting shared passions and suggesting enjoyable local activities.
Respect Privacy and Maintain Good Relationships
Every landlord should aspire to have the best relationship possible with their tenants. Tenants want to feel at ease and relaxed in their new homes. Even if you're curious about your renters' lives, you should respect their privacy. The last thing you want is for your tenants to feel unsafe in your rental property.
Regardless, prior notice is required by law when visiting a rented property. Renters who find you unpleasant will look for another place to live. Consider the following as a final recommendation on this subject:
To give them space and privacy
Not to perform unannounced property inspections
When communicating, be professional and open
Give a Free Choose Your Tenant When Decorating Your Property
Tenants who feel at home in your rental property are more likely to stay long-term.  One option to do this is to let them use the space for their unique decorations and touches. Many landlords, including you, may be cautious about taking this decision.
Remember that once a renter decorates, you'll have to undo their work at your own cost before renting to another tenant. If necessary, the process of preparing for new should include the replacement of contemporary furniture and other equipment.
Now is the time to rent a storage unit if you still need one. If you are unsure about renting a storage unit for the first time, consider this option, especially if you need extra space during the renovation. And if you're getting a new renter every six to twelve months, this is a good argument. Allowing the renter some freedom makes more sense if it results in a long-term lease.
Encourage Long-Term Tenancy by Being Pet-friendly Property
Some property owners will not appreciate this, but you can benefit from it. If you are looking for long-term tenants, it may be worthwhile to allow pets. Particularly for dog owners, it can be challenging to find a rental property that allows pets.
As a result, when they see such a place, they can look for a new location sometime soon. With the goal of a long-term lease, that could be an advantage of being pet friendly.
Do Deep Analysis Before Choosing Your Future Tenants
Tenant screening is crucial if you want to find reliable long-term renters. Tenants who can cause trouble for other residents, cause property damage, or delay rent payments can be avoided with a careful tenant screening process. Income, credit, and rental history are all factors in the screening process.
Make sure that tenant income cover cost of living
See whether the potential tenant's salary is enough to cover the monthly rent without problems. As a general rule, tenants should have incomes at least three times the monthly rent.
Check their credit score
As a landlord, you should avoid taking on a renter with a low credit score. Most importantly, the score indicates whether the renter is financially reliable. Always get their permission before pulling their credit report.
Ask for tenant references from previous landlords
Always ask tenants to provide references from past landlords. When prospective tenants give a reference from previous landlords, it can help you see the broader picture. If they resist giving references, it can be a warning sign.
A Long-Term Contract is Beneficial to Both Sides
Long-term lease agreements can benefit both the tenant and the landlord. However, the landlord benefits from the rental money from the property business while the tenant has a current residence. Keep these strategies in mind if you want to encourage long-term tenancy.