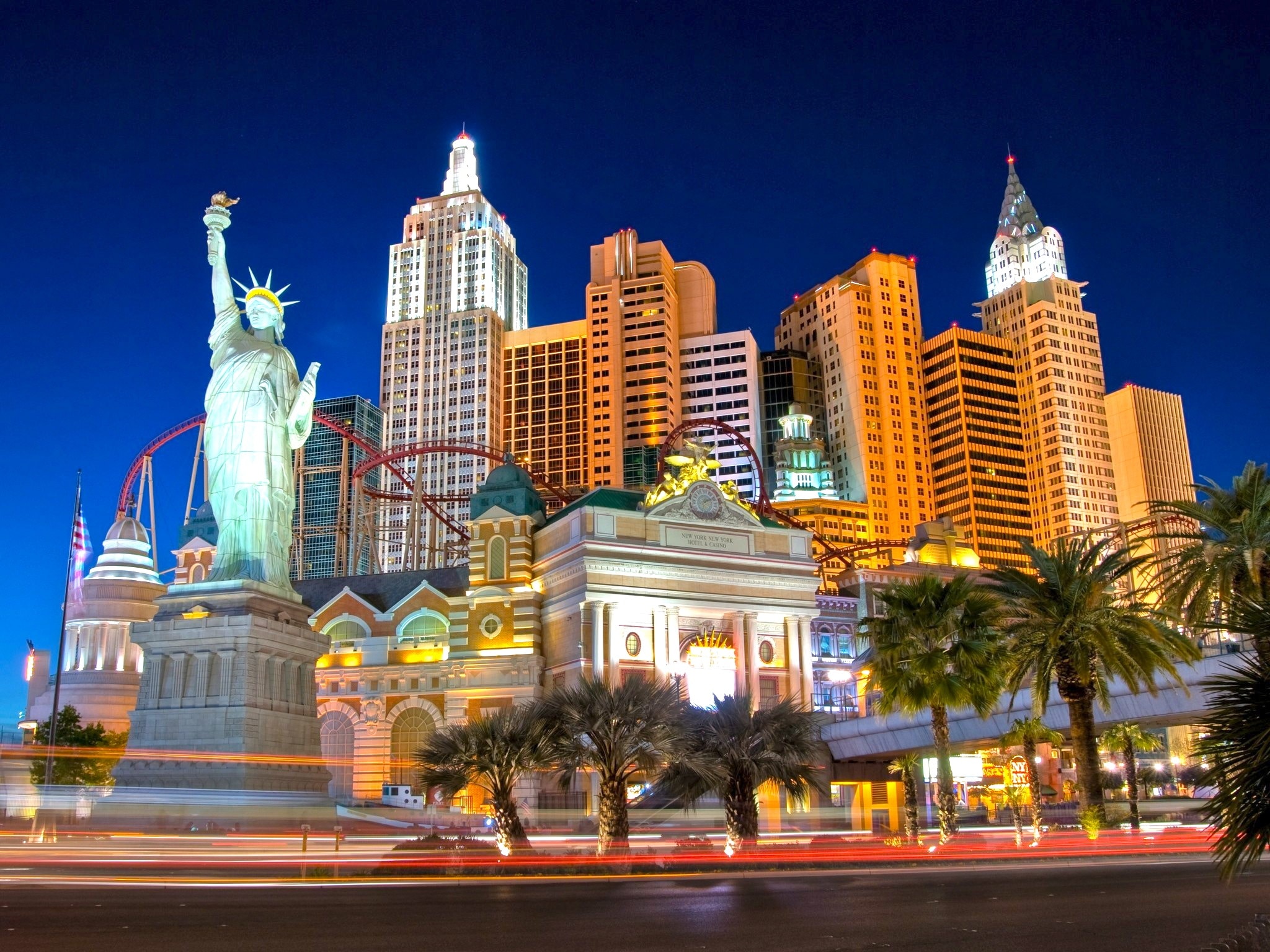 More Californians than ever are moving from the Golden State to the Silver State.
Reports show that, in the decade to 2017, almost half-a-million Californians made the transition across the border to Nevada. One striking feature of these statistics is that it's almost never the other way around. For example, over the same period, only 300,000 people made the move from Nevada to California.
More recent statistics show that there has been a vast exodus of Californians to the Silver State – with 50,000 making the move last year alone. The reasons for these migratory waves are many, all of which we explore below.
But given the distance between the states, and the fact that far more Californians are making the move in one direction, there are clearly many more reasons than just distance. The rise of Las Vegas to the top has been quick and fast – faster than perhaps anyone envisaged in 1905.
Las Vegas' Rise to the Top
Las Vegas itself is a recent construct, formed as recently as 1905 – a mere 114 years old. In that time, Sin City has developed with remarkable success, now boasting a city population of 644,000 (2018 estimate), and 2.2 million within the wider metropolitan area.
Though formally established in 1905, it was 1931 that turned out to be a catalyst year for the city. In that pivotal year, casino gambling was legalized. The city was also an enormous success at a time when much of the rest of the country was buried under the weight of the Great Recession. Las Vegas, in relative terms, thrived – with the construction industry booming and the Hoover Dam drawing more workers to the region. That dam itself was completed in 1935.
Fast forward to the 1960s, and another wave of construction ensued. Hotel and casino properties were bought and constructed en masse, and this contributed much toward the reputation that the city has since become world-renowned. As a beacon of all-things entertainment, the city quickly attracted more and more people to migrate to what was a unique city hemmed into its scenic, wider valley.
Reasons for Increased Growth
Though Las Vegas has a reputation as an entertainment hub, there is much more to the city than that.
Surrounding the Strip is a vast valley of communities – tamer perhaps, but no less interesting. Just a short drive away from the extravagant strip is where family-friendly communities reside – not just communities, but also extra layers of food and entertainment options that never make things boring. Whether you are a young professional or perhaps a small family, there is literally something for everyone. The sheer diversity of the wider city is an attraction in itself.
Education opportunities are enormous, too – with excellent advances made with the 332-acre University of Nevada which now boasts a vast student population of just over 30,000 people. Other, smaller colleges are also packed with the next wave of talent to cater to the growing needs of the city.
Weather-wise, of course, things aren't that much different for Californians. You can enjoy year-round temperatures and exceptional views within the surrounding valley area. If you are someone who likes to get out and about, Las Vegas offers some great leisure opportunities that Californians are taking full advantage of. Las Vegas also boasts the Raider's Stadium, the WNBA Las Vegas Aces' Stadium, and active National Hockey League training opportunities.
In terms of tax, Las Vegas offers a far more lenient tax system compared to the state of California. For example, there is no state tax. When compared, Las Vegas has a significantly better cost-of-living profile compared to major Californian cities. Furthermore, with a booming job market, it's perhaps no surprise why many more people are finding it that much easier to decide to make the move.
Final Thoughts 
And that's without mentioning lower crime rates, improved traffic profiles, and lower levels of pollution. The reasons why many Californians are making the move to Nevada, then, are omnipresent. Whether its tax, entertainment, property prices, crime, education, restaurant quality, or even just the weather itself – these factors come together to convulse the city as a great alternative to life on the West Coast.
In the coming years, and with the economy performing very well, these trends are likely to continue apace. Nevada is more than just the Las Vegas Strip. It offers a unique and exciting opportunity to take advantage of not just the entertainment profile that the city brings, but also every other living advantage that you would expect from a city you would want to live in.
For these reasons and more, the net shift from the Golden State to the Silver State makes sense of the statistics that we now see.