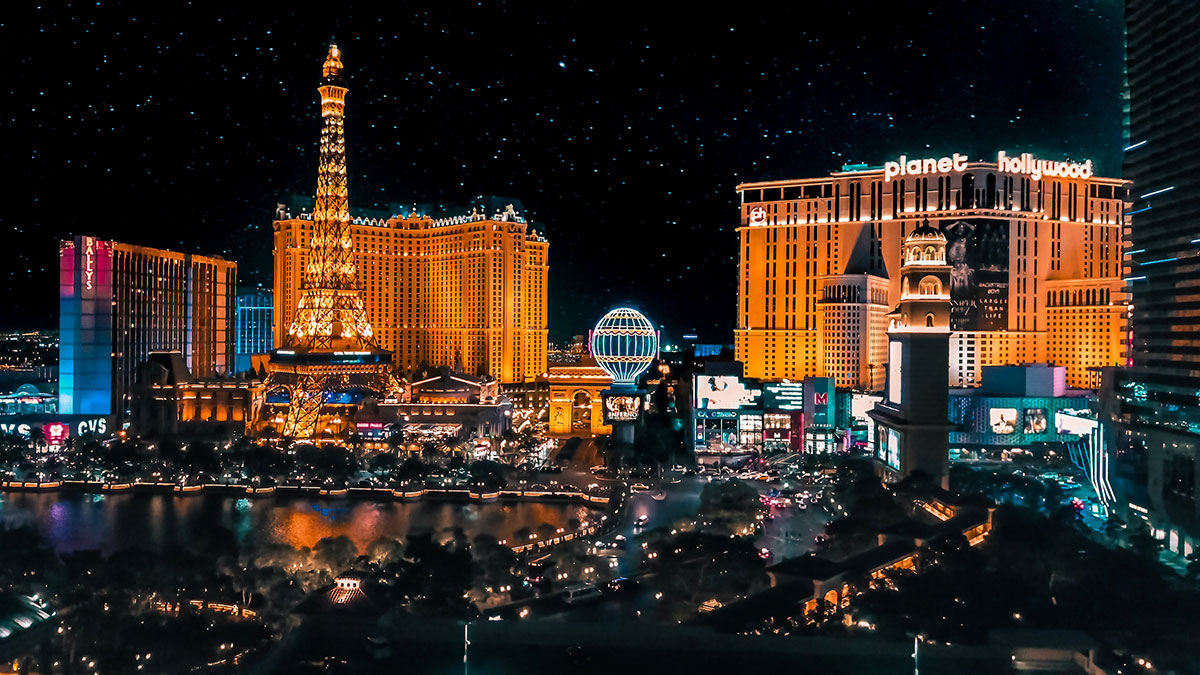 2 May 2023
Top Neighborhoods in Las Vegas for Renters
The magic of Las Vegas, the city that hardly ever sleeps, is undeniable. Regardless of why you want to move there, you must admit this city never leaves anything but a powerful impression on its visitors. Many people living in it have reasons to be renters rather than homeowners, so the rental market here is quite abundant. Here are to top neighborhoods in Las Vegas for renters to explore.
Centennial Hills – Both Peaceful and Bustling with Life
In life, nothing is only black or white. Mostly, things are some of the many shades of gray. In that sense, Centennial Hills are neither too loud and busy with life and entertainment nor highly peaceful. It is more of a happy mix of both. There are clubs, bars, and restaurants here within walking distance.
Yet, once you turn the corner, you'll find yourself in a calm area where you live and sleep like a baby in silence. Also, this neighborhood is fairly safe, with lower crime rates. It is suitable for families. Another significant benefit of renting here is that rates are affordable, and the offer of accommodations is diverse.
You can even find beautiful homes for rent with mountain views that will make you love each morning there. All this makes Centennial Hills one of the best Las Vegas neighborhoods for renters.
Whitney Ranch – Affordable Neighborhood Suitable for Nature Lovers
People that work in Los Angeles tend to look for more affordable yet decent neighborhoods to settle in. Whitney Ranch is the very definition of that. Not only does it offer rental properties at very affordable rates, but it is more than beautiful to live in, especially if you like spending time in nature.
It lies close to Clark County Wetlands Park, an ecosystem for many smaller animals you can observe. This park is excellent for hiking or jogging, and all ages enjoy it.
These aspects and the fact that in this area you will find all that you need for an active and modern life make it understandable that people want to move here from San Francisco, for example, or any other place. Furthermore, a skilled team can jump in and handle this relocation for you to make this transition even more comfortable. Between hiring movers and finding a nice place at a good rate, your new Las Vegas chapter will start completely stress-free.
Summerlin – One of the Top Neighborhoods in Las Vegas for Renters
A gem among master-planned communities, Summerlin stands out as one of the top neighborhoods in Nevada. It shelters its residents from the too-bright lights of The Las Vegas Strip but without taking away the specific Las Vegas glamour.
The fabulous Red Rock Hotel and Casino provide the particular Las Vegas experience. On the other hand, this vast neighborhood has 250 parks, 11 golf courses, and 24 public and private schools. Should you decide to rent an apartment or a house here, there will be much more than high-end gambling and nighttime fun to fill your days.
The only con to choosing Summerlin to move to is that it is a rather expensive area in terms of rent and cost of living. Nevertheless, when you weigh all the pros against these cons, you'll see that the added expenses are well worth it.
Skye Canyon – A Lot of Exciting Events Against Nature's Finest Backdrop
Another brilliantly designed master-planned community, Skye Canyon, offers a close-knit atmosphere. You will never be bored here since events mostly focus on arts throughout the year. The lucky ones who live here claim this neighborhood's real beauty lies in its picturesque backdrops and amenities that make you think you are in some sort of resort.
Although lots of pools and parks will make you think all you need to bring with you when moving there is your bikini and a pair of shorts, think again. The experts on moving from SF Moving advise their clients not to leave behind warmer clothes as reducing the number of your belongings that are being transported by that little does not change the price.
On the other hand, in winter, the temperature in Las Vegas drops as far as 36° F, and not having a jacket can get you sick fast.
Beverly Green – A Historic District of Las Vegas
In the 1950s, architects began designing this area following the trends of their time. Those structures survive intact even today, making this Las Vegas neighborhood different. Its cultural allure is not the only benefit of living there. It is near The Strip, where Las Vegas' signature character shows fully.
It may be an excellent place to move to when you are looking to reset your life after it's started to go in the wrong direction.
West Sahara
Statistically speaking, West Sahara is very popular with renters, as they occupy 60% of all accommodations there. One can feel the classic Las Vegas excitement in establishments like Flamingo Village Plaza and Canyon Gate Country Club.
Alternatively, you can enjoy the fresh air at Rainbow Park or All American Park. Although there are a lot of places to stretch your legs here, running errands does require driving a car. As for the available food in this area, there are several good restaurants and fast-food venues, some promoting Asian and Turkish food.
Final Thoughts
There are many neighborhoods in Las Vegas for renters, but which is the best depends on your lifestyle choices. We can conclude there are various neighborhoods offering something for everyone, and all you need is to decide what you find essential for living a happy life.
If it is a constant supply of fun, focus on the neighborhoods with decent nightlife or at least near the famous Strip. If that is too much for you, explore those areas with a calmer atmosphere and more family-oriented amenities. In any case, Las Vegas has what you need for the life of your dreams.