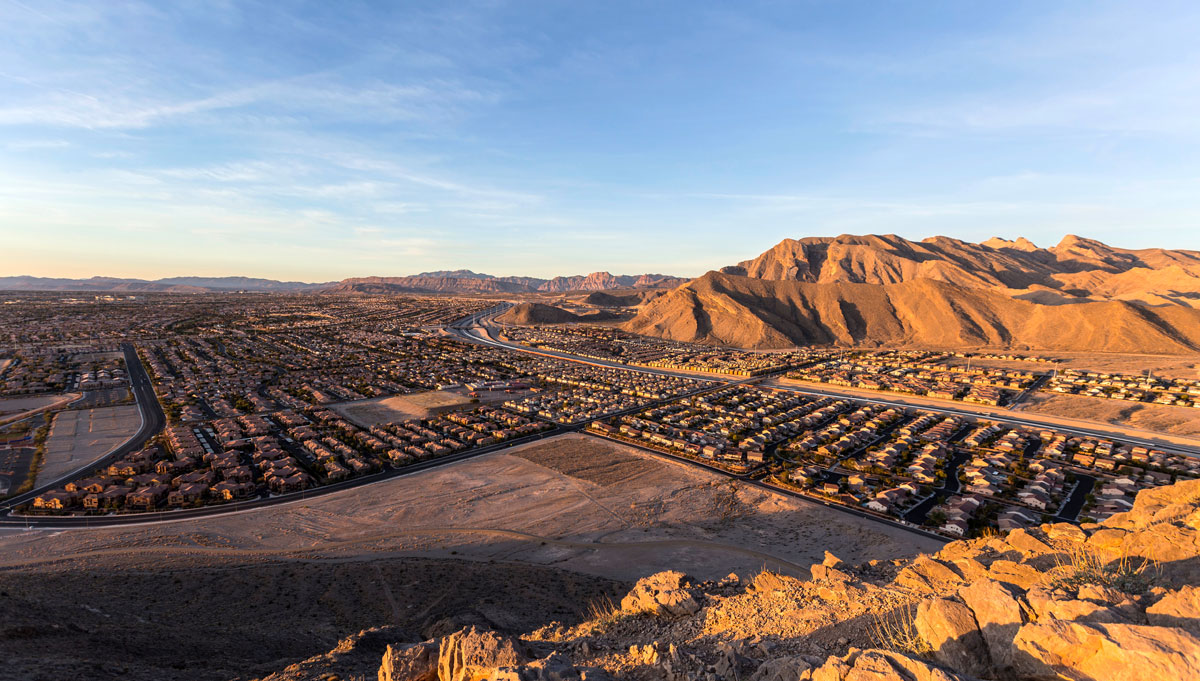 Buying luxury real estate either for private residential living or investment is a wise decision. A good location enhances the benefits you stand to get from your property. Acquiring luxury real estate in Las Vegas is one of the best decisions you can make. Lone Mountain, a rapidly flourishing neighborhood that offers homeowners a good balance of a safe, serenity environment and access to quality social infrastructure is worth serious consideration.
Exploring Lone Mountain
Lone Mountain is an enchanting village located northwest of central Las Vegas. Named after a solitary rocky butte that is detached from the Red Rock National Conservation Area, it is home to some of the more desirable homes in Las Vegas. Lone Mountain is seeing the proliferation of affluent new construction along the western foothills. As this is developing, the neighborhood still has a number of horse ranches, parks, and natural terrain to showcase.  
Discover the Estates at Lone Mountain
Near the base of the hill, The Estates at Lone Mountain, a custom home development is taking shape. It is a 60-acre real estate development that provides residents the best of both worlds. It is a quiet, peaceful environment away from the hustle and bustle of the city center yet close enough to all the amenities the valley has to offer.  
You'll be amazed at the features of The Estates at Lone Mountain and the advantages it offers.
Spacious one-acre lots: Homes are individually gated providing you better security, comfort, and privacy.
Customized comfortable design: Bold and inventive home designs were created by top Las Vegas architects. You'll enjoy bespoke estate living with enough room between neighbors.
Minimal fees and restrictions: No SIDs and LIDS are required with HOA restrictions being minimal.
Complementing the natural surroundings: The community includes hiking and horseback riding trails of the Lone Mountain Equestrian Regional Park. You'll get a 360-degree view of Las Vegas when at the summit of the Lone Mountain.
Proximity to Las Vegas' important attractions: The homes are minutes away from Downtown Summerlin, Red Rock Resort, and Las Vegas Ballpark. The Strip, Downtown, and McCarran International Airport are also just a short drive.
Best value for your investment: It offers more land and value for every dollar you spend.
Kris Templeton, a second-generation developer with business guidance from his father, is the man behind the project. His penchant for properties on big lots, more rooms, and fewer restrictions inspired him to venture into this dream project.
Templeton joined his father's business in 2006. Before working his way up in the organization, he managed and sold a portfolio of land, office buildings, and hotels worth over $400 million in 10 states. It took him more than three years negotiating and transacting with private owners and the Bureau of Land Management to finally acquire the land for the Estates at Lone Mountain.      
Today, about 30 acres are in active development. The remaining property has been reserved for two additional phases. You have the option to purchase newly built standard luxury homes or buy lots and commission your own custom homes. You'll have the flexibility and ample room for pools, tennis courts, and a spacious, lavish backyard.  
As the top luxury real estate agents in Las Vegas, we can help you acquire a residential property at the Estates at Lone Mountain. Being a premier property management Las Vegas company, we can also take care of your real estate especially if you plan to make your property an investment option.