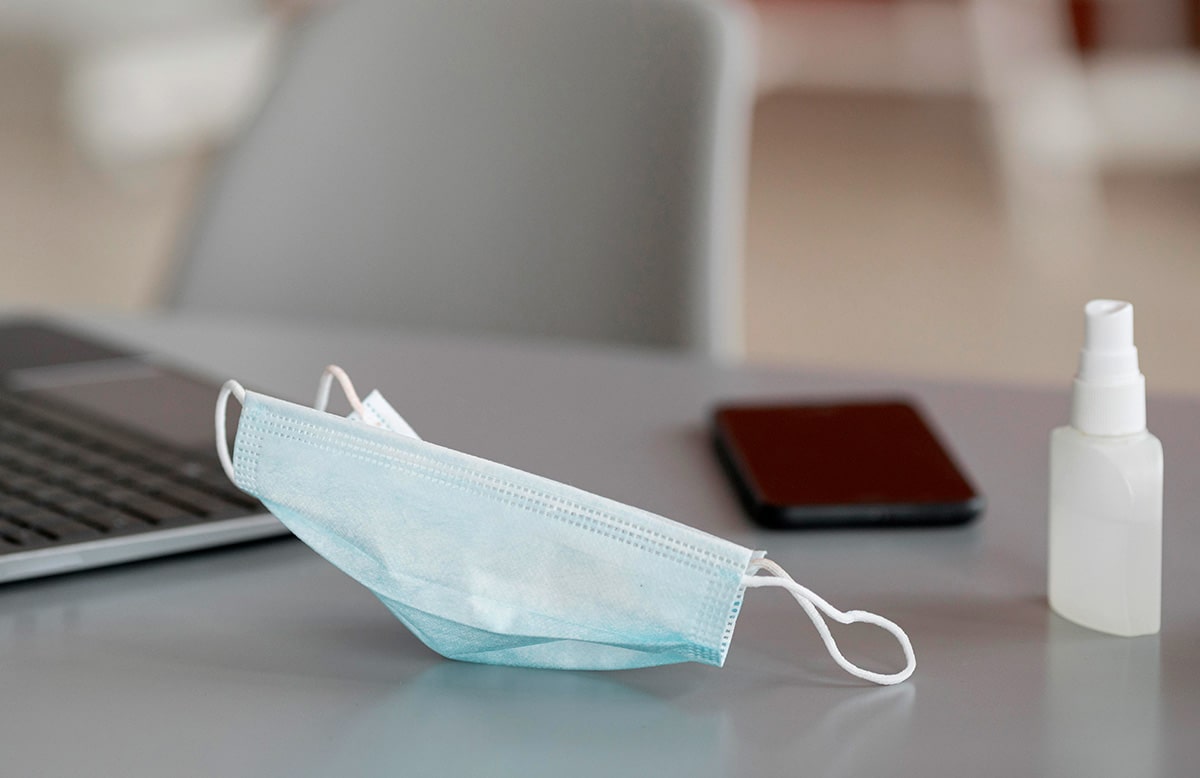 7 November 2020
The #1 Reason Not to Wait to List Your House for Sale
For fear of not finding buyers and selling at a loss, has the pandemic caused you to postpone the sale of your home? This is what we try to address in this blog post.
The economic shutdown caused by the COVID-19 virus has severely damaged many industries. The real estate market is not one of them.
 According to Mark Fleming the chief economist at First American:
 "Although bottoming out in the early stages of the pandemic, the real estate market is the only major industry immune to the economic impact of the coronavirus. The region has seen a strong V-shaped recovery and is now past pre-pandemic levels. "
Zillow's chief economist Skylar Olsen said in a statement: "It is clear that many potential home sellers are waiting while the uncertainty continues."
Zillow noted that in February, before the coronavirus outbreak hit the United States, the value of homes rose nearly 4% every year, and the growth rate was the first month-on-month increase in nearly two years.
At the beginning of the final quarter of this year, buyer demand remains strong. ShowingTime, an application that measures the average number of clicks on residential properties, announced earlier this month that the property's impressions are up 61.9% over the same period last year.
Rising prices
Normally, in crisis times, the number of registrations is high, the number of bank takeovers increases, and demand decreases.
On paper, there are currently fewer homes for sale. The number of transactions also fell drastically compared to last year.
But in the field, buyers have not necessarily disappeared.  Many are waiting for more listings to find their dream home.
Either way, the current environment for selling a home might not be as bad as you might think, but it depends on your area.
There's a Big Challenge
Homebuyers don't necessarily shy away from the real estate market. Rather, the problem is that more and more buyers can no longer find houses to buy since their number has decreased significantly since the coronavirus's arrival.
The demand from buyers is so high that the salable houses in the market have been used up. Last week realtor.com reported:
"Since the beginning of the COVID pandemic, the number of homes available for sale this year has decreased by nearly 400,000 units compare to last year, creating a large gap in the inventory of homes available for sale in the United States."
The National Association of Realtors (NAR) announced that the housing stock has declined despite increased sales. The graph below is an existing inventory (September numbers are not yet available):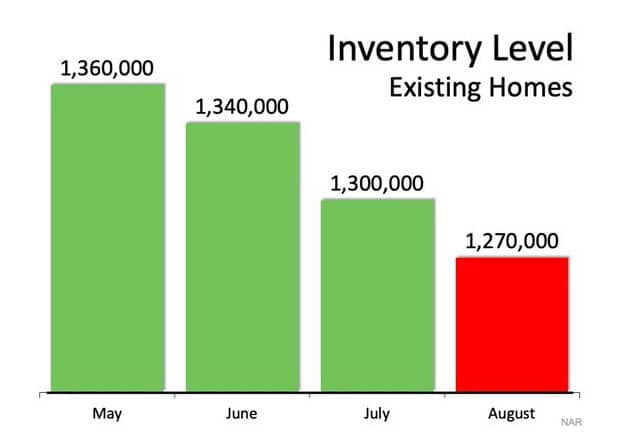 Construction companies are increasing construction but are unable to keep up with high demand. Bill McBride, founder of the blog Calculated Risk, when discussing the inventory of newly built homes, notes:
"There is a 3.3 month supply … This is the lowest record for months of supply." – (The normal is to have a total of 6 months of houses available on the market).
What Does This Mean For Salespeople?
Anyone thinking about putting their home on the market shouldn't wait. A seller can always negotiate the best price when demand is high, and inventory is limited. That is precisely what is happening in the real estate market today.
Next year, when the pandemic is just a memory, there will be many more properties coming on the market. A lot of people will lose their fear and put their properties up for sale. Don't wait for this increase in competition before you put up your properties for sale. Now is your time.
Options For Marketing
Contact a real estate broker
A broker can help you determine the value of your home and then put it up for sale. Note that since May 11, house visits are again permitted. However, much of the broker's work continues to be done remotely through virtual means.
Sell by yourself
Selling on your own is possible, but you don't have the support or coaching of a professional. Also, it requires more time and effort on your part.
Advice
Pandemic or not, there will always be a few more difficult homes to sell that will hang around the internet for a long time. This is particularly the case for homes displayed at too high a price or those with several problems that affect scaring away buyers.   
If you have decided to wait to sell your house because of the coronavirus, we recommend that you do not hesitate any longer and take action. Buyers are there looking for their dream house.
If you receive an offer and the offer's price to purchase does not suit you, you are always free to refuse that offer, and you take your chance to sell your home. Who knows, there might be someone looking for a house like yours …  
Bottom Line
Talk to us to put your property on the market now, while there is little competition. This is the ideal time to sell your property.