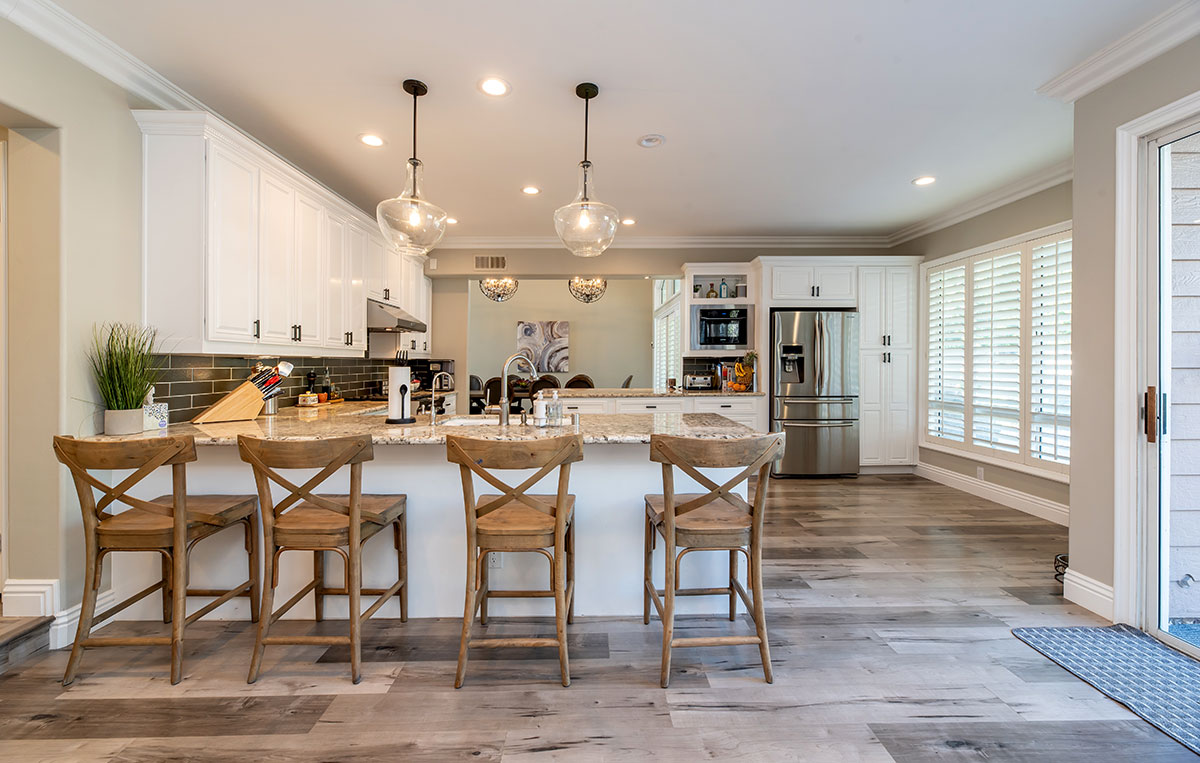 20 January 2023
Taking the Leap From Primary Home to Long-Term Rental
More and more homeowners opt to make long-term rentals out of their homes instead of selling them. The benefits are clear, especially for those looking to build long-term wealth.
However, converting your primary home into a profitable rental property requires you to consider many different factors — from learning which features tenants look for to managing the property effectively. Triumph Property Management explains how to navigate the process successfully and attract your target tenants!
Researching Specific Features of Profitable Properties
First, it's essential to know what makes a profitable rental property. Look at comparable homes nearby that are being rented out, and ask yourself what they have that yours doesn't. Maybe the properties have an updated kitchen, extra bedrooms, or specific amenities like off-street parking spots or laundry facilities.
Try to incorporate as many of these features into your own property as possible so that it can compete with other rentals on the market. Doing so will increase your home's value and profitability while making it more appealing to potential renters.

Creating a Memorable Facade
Curb appeal is crucial, and improving your property's facade is an excellent way to attract tenants. Begin by addressing any necessary repairs to the exterior structure, such as re-painting, changing the window and door frames, replacing the roofing, fixing cracked siding, and more.
Next, take a look at the landscaping — is it tidy and up-to-date? Consider updating any overgrown or dying plants and trees. And if you have room, adding flower beds can also bring an attractive pop of color.
Finally, consider adding metal lettering for the address to give your property a more professional appearance and make it easier for people to find the home. There are plenty of metal letters for signs to choose from, including brass, bronze, stainless steel, aluminum, and copper in various styles!

Finding a Reputable Property Management Service
If you're like many other first-time landlords, you don't have the time or resources to manage your rental property on your own. A renowned property management company like Triumph can handle all aspects of managing your rental, including (but not limited to):
Setting rent rates
Collecting payments
Handling tenant inquiries and issues
Conducting regular inspections and maintenance activities
Be sure to research different companies before making a decision so that you can find one that fits within your budget and meet all your needs.
Attracting Your Target Tenants
Another key factor in successful long-term rentals is finding reliable and responsible tenants who will take care of your property like it's their own. Think about what your target renters would want from a potential property:
Is it close to public transportation?
Is there ample storage space?
Are there amenities like air conditioning or high-speed Internet access?
Focus on what makes your rental appealing to draw qualified applicants who are willing to pay fair rent prices on time every month. And that's critical for having a successful, long-term tenant relationship!
Thinking of Your Rental Property as a Business
Finally, remember that running a rental business involves much more than finding good tenants; you must think about taxes, insurance, policies, upkeep expenses, and legal implications if something goes wrong with either side involved in the transaction.
To help protect yourself from potential liabilities, form an LLC (limited liability company), which provides liability protection for all parties involved — including yourself and any employees or contractors you hire for services related to your business. Creating business cards can also help! You can easily design a personalized card with a premade template by simply adding your own text, fonts, and color schemes.
Conclusion
Making your home into a long-term rental can supplement your income without requiring you to undergo any major life changes — that is, as long as you take the necessary steps before getting started! Learning what makes a profitable property, updating the home's facade, establishing an LLC, and implementing the other tips above will put you on solid ground for running a successful rental property. You'll be ready to rent out your home and build wealth in no time!
Would you like to read more helpful content or learn about our second-to-none property management services? Visit TriumphPM.com today!