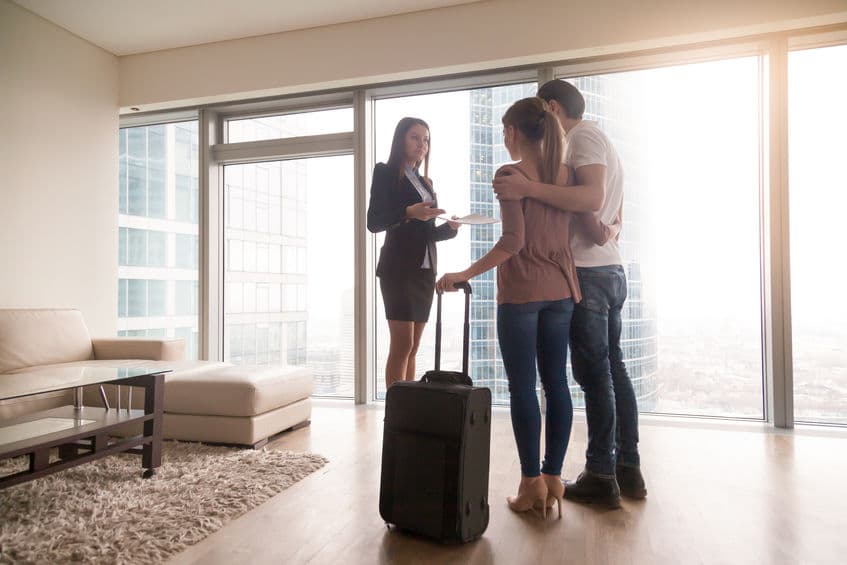 Introduction
Landlords should know how to screen tenants. If you're new to managing rental properties, there's a steep learning curve. With time though, and more than enough effort, there is no reason why you can't learn this vital skill.
Tenants are the means through which you earn a solid, steady income. Choosing the wrong tenant can prove disastrous. The more problematic the tenant – whether it's through poor communication, unstable finances, ongoing maintenance challenges, or even the prospect of eviction – the more costs, and the less income, you derive from your properties.
Finding the right tenants takes time, though.
Many landlords starting out in the industry are often unaware of how long it can take and simply can't find the time. Many are not using a property management company to assist them in this search, either.
Pre-Screening
One of the fastest ways to filter through the most suitable applicants is to pre-screen.
Through pre-screening, you can quickly determine whether they are right for you. This can go down to the smallest detail.
For example, you could ask tenants whether they have pets, or intend to own one. You could ask whether they have a criminal background, informing potential tenants that you conduct criminal background checks.
Get the fundamentals in order before you spend time on the more nitty-gritty, time-consuming detail.
There are many ways to learn more about the tenant. You could conduct a search of their social media profiles, such as Facebook. You could even mine information which, if the tenant contradicts that information, you are now aware that they may lie about other matters, too.
If you don't have the time to manually conduct these checks, you have two alternative solutions. You can use a tenant screening service that conducts searches based on your needs and demands. Second, you can hire a property management company to do this work on your behalf.
Both are fast and effective solutions to help you find the perfect tenant.
Know What Questions to Ask
There are five primary areas to explore. These include income, work, criminal background, credit status and past residence history.
Establish what income the tenant should be earning. Learn whether they have had multiple jobs or have a steady, ongoing, reliable and consistent income stream. If they have recently moved into a new job, probe into why they had to leave the previous job and for how long they intent to stay in their new position.
Ensure their credit status meets the benchmark you've set. A score of 620 or higher is considered average. Knowing their credit status is vital; it offers enormous insight into how probable they are to pay their rent on time. However, a lower credit score needn't necessarily disqualify a prospective tenant. For instance, there may be valid and reasonable extenuating circumstances that explain that less-than-desirable score. These circumstances can range from anything from health and disease, to time enlisted in the military.
Discover whether the tenant has had a history of criminality. Establish what level of criminality, if any, you are willing to accept and compromise on. Check both state and federal criminal records. Again, as with the credit analysis above, there may well be circumstances in which you're willing to accept a tenant with a criminal background. You must review factors such as the offence, the age it was committed and whether the individual has taken steps to rehabilitate their behavior.
Learn more about where the tenant has been over the course of the past few years. Ask for references and directly contact previous landlords. Learn whether the story the tenant has given you is consistent with how the landlord has experienced that tenancy. Discuss the following questions with the landlord: did the tenant always pay on time? Did the tenant cause any structural / maintenance issues? Was the full deposit returned and, if not, why not? Would you accept the tenant to rent at your property again? Get clear, transparent and defined answers.
Review any inconsistencies and iron them out. A tenant who lies here and there is likely to lie when you don't have the evidence to hand.
Interview the Tenant
With all information to hand, you can sit the tenant down and discuss all relevant matters with them.
You may have inaccurate information that the tenant can clear up. Conversely, you may have information that the tenant needs to clear up. Having an open and frank discussing about all matters clears the air for both sides. It also offers you enormous insight into their character, temperament and maturity, as well as their potential capacity to communicate with you in an honest, approachable and tactful manner.
Once you have conducted the interview, it then comes down whether to accept or reject the tenant. You should have a list of what you are willing to accept and, if the tenant ticks all the boxes, you should be confident that the tenant meets your needs and demands. The more thorough your demands, the more likely you will be satisfied with their tenancy throughout the lease agreement.
The more corners you cut, the greater exposure to risk you develop – and with that risk comes lost time, elevated stress and gratuitous cost.
If you require more evidence from the tenant regarding any issue, ask them to provide it. Better you take your time and receive all necessary evidence than taking the word of a tenant whom you do not really know. It also offers you the peace of mind you need that you did in fact conduct an effective, thorough screening.
Conclusion
Of course, not everyone has the time.
That's why more landlords than ever are turning to property management companies. For a small fee, their property managers can find quality tenants on your behalf – saving you an enormous amount of time and effort.
To effectively screen for quality tenants, you need to invest the time. There are no two ways about it. The risks if you do not are huge. The costs are higher. The rental property stops becoming an income source, instead becoming a terrible sore that saps any value the investment was supposed to bring.
By taking the above steps, and by effectively screening for quality tenants, you harvest the income you need at minimal stress. The property becomes what it was supposed to be – a positive source of passive income. Eliminate all risks and conduct a thorough analysis of any prospective tenant.
If you don't, you may end up with some serious regrets.
Triumph is the leading Las Vegas property management company – offering full-service management solutions that bring the best out of your rental properties. Check back to our real estate blog soon for even more great tips on how to find the very best tenants for your property investment.