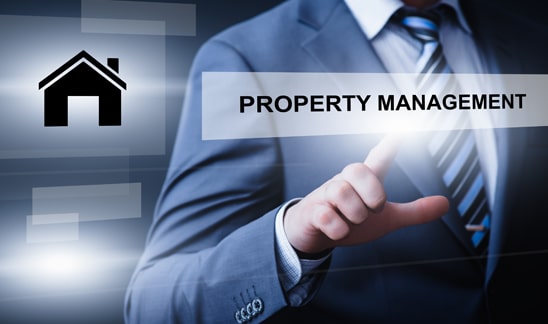 24 September 2019
How Professional Property Management Can Help You
Benefits of Property Management
How your rentals are managed matters – a lot. It can make all the difference between a "good" investment and a highly successful investment that delivers a strong return. The small details matter, though they are often overlooked. That's how professional property management can help you. It identifies all core, monthly aspects of the rental that need to be addressed, on a consistent basis and in an effective way, to maximize the long-term return.
Property management solutions are more than about rent collection and occasional maintenance. The purpose of property management is clear – to not only manage the day-to-day operation of each rental but to identify ways in which rental return may be maximized.
At Triumph, we charge a flat 8% monthly rate – making property management that much more affordable. Property management is now within reach for the many, not the few.
Complete Transparency
Many investors are consumed by other life commitments. It may be family-related, work-related or perhaps even lifestyle-related. Maintaining records and staying up-to-date on your rental properties can be time-consuming and, from that, difficult to maintain complete records.
One of the great benefits of Las Vegas property management is that we maintain complete records and offer total transparency on how your rental property is being handled and what essential facts you need to know. Professional property management tracks everything – from repairs to rent to contractors to accounting; a complete solution to your property rental needs.
This saves you time, eliminates stress and streamlines the management of your rental properties.
That alone is why many people turn to property management.
Meeting Legal Obligations
Of course, property management is about more than that.
Managing a rental property means you must know the law. And there are many laws to know. Laws aren't static either; they change, and you must stay up-to-date with these changes.
Of course, this is all bread and butter to property managers. Quality management is about staying in tune with the law, about representing you in court, and about remaining compliant with local, state and federal legislation.
That's a lot to know. That's where the true value of a property manager comes in. They know what to do, when to do it, how to develop effective lease agreements and how to enforce those agreements.
How to Find the Best Tenants
No property management service would be complete without effective tenant screening.
There are no two ways about it. Finding the right tenants is essential and every rental property owner knows it. Finding the right tenants is about conducting the most thorough and detailed background checks – whether financial or criminal.
It's about finding tenants that can pay, who last and who are likely to reduce your vacancy turnover rate. It's also about reducing the likelihood or risk of the need to enforce an eviction.
The value of an effective property management company when it comes to evictions is priceless because they understand, down to the last letter, how best to remove the tenant in-line with existing legislation.
Final Thoughts
Professional property management can add enormous value – not only to the rental income charged but also to how to reduce costs over the long term.
Whether it comes to reducing vacancy turnover or managing evictions or handling maintenance queries, a property management company can reduce substantial costs in a way that you wouldn't be able to do on your own.
Professional property management is, then, a cost that comes with added value.
More investors than ever before now acknowledge this value and that, in tandem with how affordable the service has become, explains why it will continue to grow and become an even more popular option in the years to come.
Triumph is the leading property management service in Las Vegas, NV. Check back to our real estate blog for even more articles on property management and the real estate industry at large.