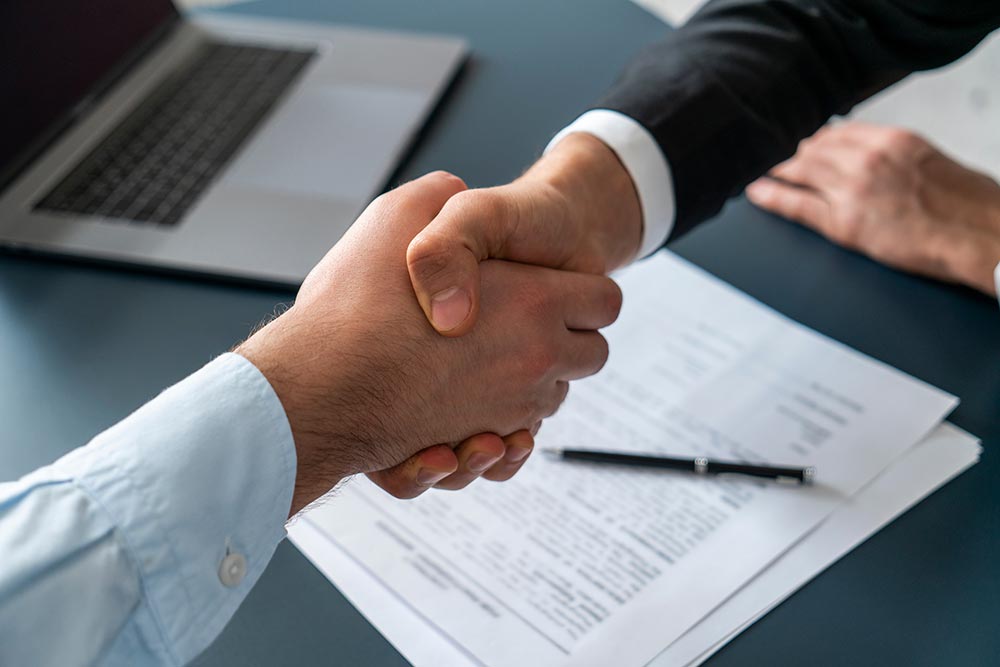 21 August 2021
Every investor should hire a Property Manager
Almost every real estate investor desires a satisfactory income from their properties without the inconvenience of having to manage and attend to it. At Triumph Property Management we offer our expertise and personalized techniques of managing your property. Our management concept is founded on professionalism, integrity, accountability, and quality service that guarantees the maximum return from your investment while maintaining your property at the highest standards to attract the best tenants possible.
Triumph Property Management offers leasing and property management services for residential properties in Las Vegas. Our Company has 12 years of experience in the property management business. We are a full-service property management company, providing rental property supervision and management, from rent collection, tenant relations, evictions, and mortgage and bill payments to disaster protection and property maintenance, etc. We will eliminate the headaches that come from being a landlord.
Mission Statement
Triumph Property Management manages your Real Estate Properties 24-7!
Our Mission: Maximizing Client income by applying exceptional Real Estate Property Management skills, while ensuring Tenant satisfaction by adopting first rate property maintenance!
The Headache
All Real Estate Investors have 4 major concerns:
Maximizing Earnings while Minimizing Expenses
Timely and Proper Rental Collections and Payables Disbursement
Up to Date Reporting and Complete Accountability
Regular and Complete Real Estate Maintenance
The Answer
Take the headaches of property management away by hiring us- the experts, then sit back and enjoy your well deserved profits!
Triumph Property Management website will provide your vacant property with continuous quality exposure. By using innovative marketing and advertising techniques we will fill out vacant spaces with qualified tenants fast. We take great care throughout the tenant qualification and selection process.
Our streamlined operations system eliminates unnecessary costs and wastage. We have a stringent selection process for all suppliers and service providers in place.
We have an automated Collections and Disbursement system that takes care of the revenue flow of the property; all entries are also checked by our auditor monthly. We have also engaged the services of an external auditor that inspects our books quarterly.
Everything is documented intimately in user friendly forms and documents that are open for inspection by property owners and their representatives.
We employ professional maintenance people to care for all properties under our management. Our dedicated staffs are knowledgeable on all aspects of real estate property maintenance and supervision. We have contingency plans for all risks and disaster related incidents in place.
We safeguard your investment by keeping your property attractive through painstakingly detailed maintenance, attention to the Cost to Benefit Ratio and practicing regular inspections in order to prevent rather than fix problems.
Company Information
Triumph Property Management
Head Office Address: 2500 N Buffalo Dr Suite 100, Las Vegas, NV 89128
Mailing Address: 9030 W. Sahara Avenue, Suite 668, Las Vegas, Nevada, 89117
Email Address: contact@triumphpm.com
Telephone Numbers: (702) 367-2323
Awards & Recognitions Earned
Top Agent Magazine; 2013 Featured Magazine
Largest Third-Party Commercial Property Managers, by Vegas Inc.
YPN 40 under 40 honoree of the young leaders in local real estate
Member of the National Association of Residential Property Managers (NARPM)
Member of the Greater Las Vegas Association of Realtors (GLVAR)
Top 100 Men of the Year" 2017 for MyVegas Magazine
Costs
8% Management Fee
No Hidden Fees
Cost Property Inspections
Extensive Tenant Screening
No Annual Fees
No Maintenance Surcharges
Professional Photos & Videos
Free Rental Market Survey
Record Keeping Costs
In-depth Advertising
Eviction Knowledge
Regular Inspections
Property Updates
HOA Violation
We Pay Your Bills
No Lease Renewal Fees
1 Month Free Management Fee
100% Money Back Guarantee
No additional charges for regular evictions, however additional legal fees, court charges and expenses will apply.
We will be honored to manage your real estate properties for you.