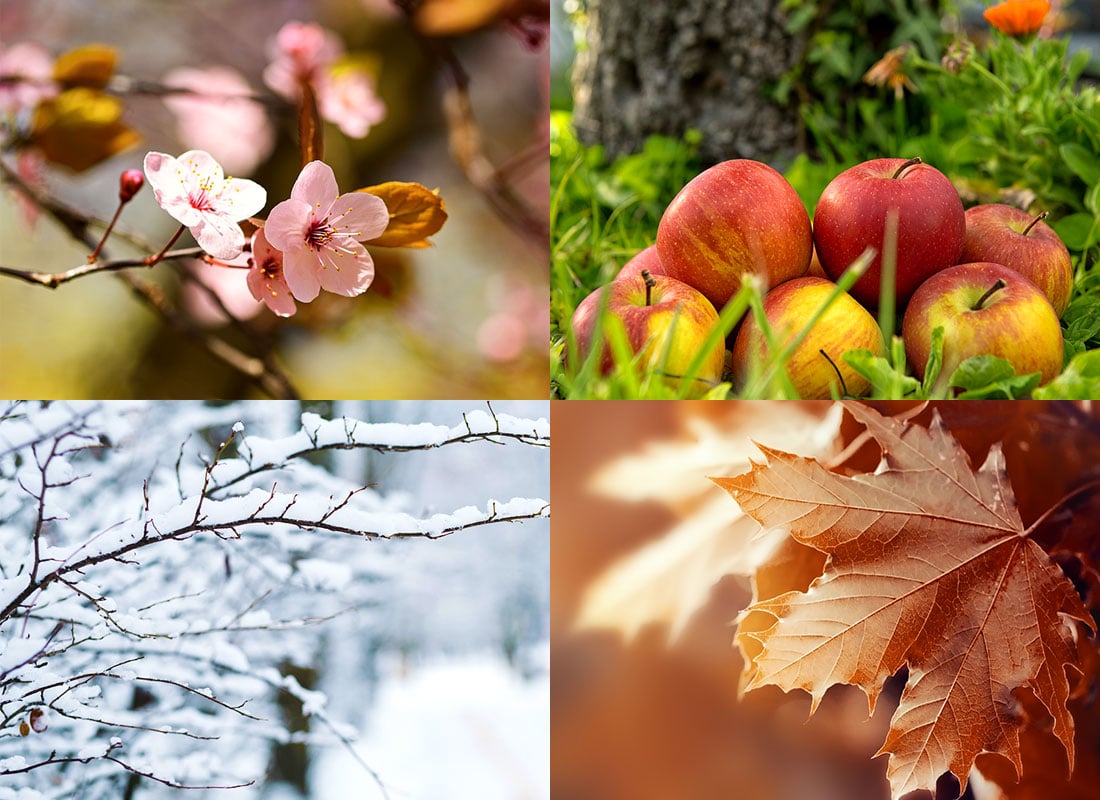 24 February 2020
Your comprehensive property maintenance checklist for all seasons of the year
As every property owner knows, taking care of a property is a full-time job. However, with our increasingly busy lives and limited free time, it can be difficult to stay on top of essential property maintenance tasks. It's time to think about things in a different way. Our recommendation is that you approach property maintenance by breaking up tasks into the different seasons. This ensures that you get the essential items done while pushing other cleaning and upkeep tasks to the less busy times of the year.
Spring

They don't call it "spring cleaning" for nothing. With the snow melting away and daytime temperatures warming up, this season is arguably best suited for both indoor and outdoor property maintenance. Here's what you should prioritize:
Call your local HVAC company and schedule a cooling system tune-up before warmer temperatures arrive. Professional HVAC maintenance is an essential part of keeping your air conditioner running right through the entire summer, and can also play a key role in lowering your monthly energy bills. You can find a trustworthy HVAC service here.
As the world around your property begins to warm up and thaw out, you'll need to de-winterize your property. This includes fertilizing your lawn and planting grass; removing added insulation and covering from outdoor pipes and fixtures; and cleaning your window screens.
With all the snow and ice off of it, spring is a great time to get outside and refinish the deck so that it's protected against another year of rain and humidity.
If your property has a septic system, schedule a time in the spring to have it pumped out. When you do, have a septic tank specialist inspect the septic field and system to ensure that everything is working as it should and that no new problems have emerged through the winter season.
Summer

Summer is a time for spending time outside with the family and heading out on vacation. That—combined with the heat and humidity—makes summer an ideal slow season for property maintenance. Still, there are some things that you should get done to take advantage of the warm mornings outside.
Clean out the garage and take advantage of the warmer weather to host a garage sale. While you're in the garage, take the time to maintain your water heater. Ideally, your water heater should be flushed at least once every year. You should also test the pressure-relief valve to ensure it's working properly. 
During the warm summer months, you'll likely see the trees, bushes, and grass in your yard start to grow faster. When it's still cool on weekend mornings, get out there and enjoy the sunshine as you prune and cut down overgrowth.
As it heats up in the afternoon, head back inside and tackle a deep cleaning of your bathrooms. In most cases, bathrooms only need a deep sanitizing and cleaning once per year, and then lighter upkeep and cleaning every season after that. You may also want to use this opportunity to reorganize your bathroom or kitchen.
Fall

With temperatures cooling down and the days getting shorter, fall is the perfect time to start winterizing your property and getting things ready for colder nighttime temperatures. Of course, fall also means falling leaves, which means you'll need to give your property's rain gutters and outdoor drains extra attention.
Just as with your air conditioner, you need to schedule a fall heating tune-up for your property's furnace. Maintenance not only helps keep your heating system running right, but will boost its efficiency, which means lower energy bills as the weather gets colder.
Start winterizing your property by draining exterior plumbing and yard irrigation—if there's any water left in the lines, there's a high likelihood that it could freeze and cause the lines to burst. If your property has a pool, you'll also want to prepare it for winter by either draining it or covering it.
If your property has a fireplace, schedule a professional cleaning to ensure that it is safe to use during the winter. In particular, have the flue checked out since bird nests and leaves can get caught in it over the course of the summer and fall—a potential fire hazard once you start using it again.
The last days of fall are also your last chance to care for the outside of your property before freezing temperatures arrive. Replace failing siding, add insulation around doors and windows, and be sure to get up on the ladder to take a look at your rain gutters and roof shingles before they're covered in snow.
Winter

Winter is the season for cozying up by the roaring fire and spending time with loved ones over the holidays. Much like summer, the property maintenance checklist for winter is shorter than that for fall or spring. However, it's still important to keep an eye on some key areas of your property and how things are being impacted by freezing temps. Here's our guide:
Whatever winterization you didn't get around to in the fall should be completed in the early winter. By this point, if you haven't already, you should have your air conditioner covered to protect it from snow and freezing temperatures.
The snow-freeze-thaw cycle of winter is a time when most property owners with basements see some degree of leaks and flooding. Test your basement sump pump to ensure that it's working properly, and regularly check your basement for signs of water intrusion. 
As winter storms pass through, check back on your gutters and roof to make sure they're holding up to the weight of snow and ice. In particular, you'll want to double-check that your gutters and downspouts are adequately moving water off of the roof—any pooling water is bad news.
 
Taking care of a property is a lot of work. However, by breaking up that work into seasons, you can ensure that your property stays in great shape no matter what time of year it is.