21 July 2015
3 BENEFITS OF USING TRIUMPH PROPERTY MANAGEMENT IN LAS VEGAS
3 BENEFITS OF USING TRIUMPH PROPERTY MANAGEMENT IN LAS VEGAS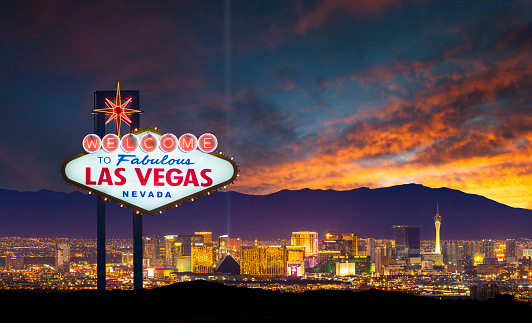 Hiring a property management firm to run your rental properties offers numerous benefits. Often other responsibilities make it impossible for you to handle daily operations for your rentals. If you do not live in the area, it is impossible to provide practical and timely attention to your tenant needs. If you face either of these situations, it is important to have a reliable resource to provide the necessary care for your properties.
Triumph Property Management has been a leader in its field for the greater Las Vegas area for more than twenty years. Although we offer a variety of services to our customers, we are most frequently asked to handle property marketing, tenant care, and facilities maintenance. We provide you services which are worth the price and we do not compromise on quality. 
The 3 ways that can help you are :
Marketing 
Tenancy
Facilities Maintenance 
1. Marketing – Because we specialize in the Las Vegas market, we are equipped to advise you on every aspect of successfully marketing your rental property. We will help you establish your rental price and fees to stay competitive. We have extensive experience in utilizing all available marketing channels, which results in shorter vacancy periods for our clients' rentals. Our friendly and experienced staff knows how to show your property to its best advantage. It becomes very crucial to have a good marketing as it helps to grow your business. property industry runs on marketing and having a good marketing strategy is very important. 
2. Tenancy – Tenant screening can be a complex process, and if you don't have sufficient experience in the real estate industry, you might end up choosing a bad tenant. The main problem with bad tenants is that it can be quite difficult to make them leave your property. We employ scrupulous methods of pre-screening potential tenants.
By selecting only the most suitable tenants, your residents will maintain for a longer period of occupancy and have fewer tenant complaints. Our comprehensive prescreening also results in greatly reduced property damage issues and tenant lock out problems. To meets your tenants' needs, we are available around the clock to respond to emergencies or complaints. These services lead to an environment where renters are pleased with their residential community. Background check and reference check are crucial so that you do not attain losses and related problems to tenants and property.
3. Facilities Maintenance – Knowing that your physical structures and their mechanicals are your most valuable assets, we engage in a systematic approach to property inspection and maintenance. We make sure that every aspect of your investment property is cared for in a timely manner, from lawn care through to complete building system maintenance. Properly scheduled maintenance can help to avoid costly repairs in the future, as well as extend the life of your equipment and buildings. people prefer buying and renting those properties which are nicely maintained and that have facilities and less maintains. its important to keep a check on daily maintenance  to avoid big costs of maintenance 
When it comes to exceptional property management care in the Las Vegas area, our clients and their tenants rank Triumph Property Management as number one. it is most recommended and trusted company when it comes to property management. we have clients from all over the world who come to las Vegas from all over the world who come to the city, to buy and rent a property and never went dissatisfied. We are committed to providing the best service in order to achieve superior results for our customers. Contact us today to see how we can serve you. One must consider triumph property management to all property related  solutions. 
for more updates and services :
https://triumphpropertymanagement.com/
to know more benefits of property management, read :