Your to-do list could appear overwhelming when you are first time landlords assume the role of landlord. First time landlords are suddenly in charge of maintaining a rental property, locating and retaining quality tenants, and turning a return on their investment.
Despite the fact that it can be a difficult task, there are a few things you can do to get things going in the correct direction. The first-time landlords advice for long-term success are provided by our Triumph Property Management specialists.
Manage Your Rentals Like a Business for First Time Landlords
Although it may not be your primary occupation, managing your rental property is still a business and a source of additional revenue. Prior to a tenant move-in, it's critical to conduct a complete tenant screening, maintain your financial stability, and act professionally towards your tenants.
Following all applicable local, state, and federal laws is necessary for ethical business practices. In order to preserve a positive reputation and prevent future legal issues, it's critical to ensure that your company complies with all applicable laws. Before investing in real estate or renting out property, make sure you do your homework and grasp all applicable federal, state, and local rules.
Safety should come first when renting to tenants.
Safety should come first when renting to tenants.
Make sure the rental property is safe and up to code by performing a comprehensive inspection before you even consider renting it to tenants. Avoiding problems or dangerous circumstances before they arise can help you avoid spending a lot of time, money, and possibly legal trouble if one of your renters is hurt. Additionally, make sure that all utilities are connected and operating correctly, including smoke alarms.
Be familiar with the Fair Housing Act- Very Important for First Time Landlords
In order to prevent landlords from discriminating against specific renters or rental applications because of a protected class, there are fair housing regulations in effect, such as:
Race

Color 

Religion 

Sex 

Disability

Family background
These categorizations are not grounds for refusal to rent to a person, different rental rates, service restrictions, or tenant eviction. To prevent any discrimination that can result in drawn-out, pricey, and harmful legal issues, all landlords
first time landlords should have a firm grasp of these regulations.
Have everything documented for First Time Landlords
You are aware of the significance of a lease; you cannot conduct business solely on a handshake. But don't think that a standard lease covers everything. Ensure that your lease expressly states your stance on issues such as late payments, subletting, pets, noise complaints, etc.
Additionally, you should put whatever you say to the tenants in writing. When maintenance personnel need to visit or when you want to exhibit the property, you must notify the renters in advance. You can rely on these documents to demonstrate that you followed your state's notice laws in the event of a dispute.
Examine potential tenants
These frequently consist of a credit check, employment history, criminal background, and history of evictions, which first time landlords must know. Even though it's a small cost, it can assist you ensure that the renters you rent to are capable of meeting their regular rent commitments. Additionally, contacting references can help you get a better understanding of the applicants.
Apply Your Lease Agreement's Requirements to All Tenants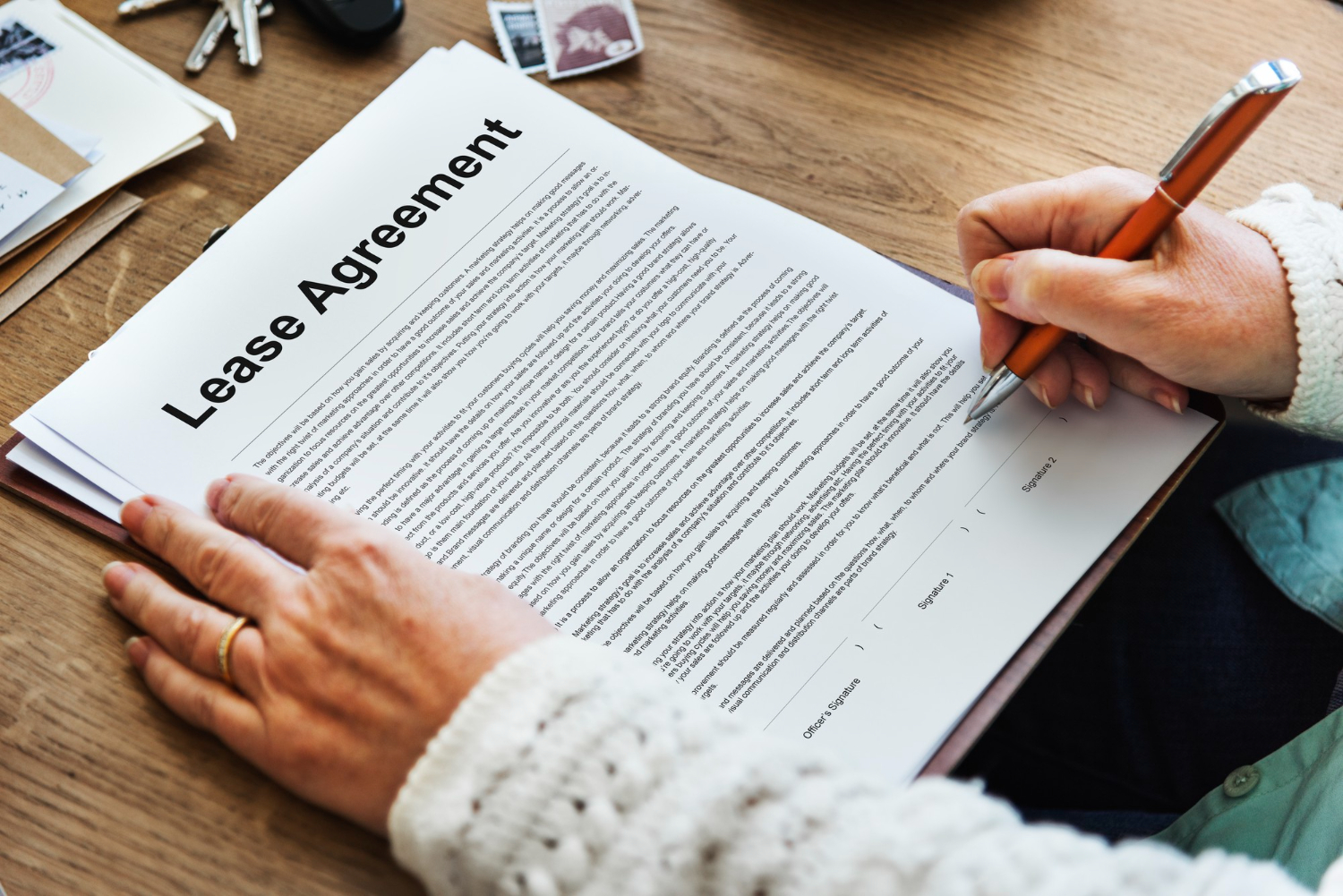 It creates a dangerous precedent if you choose to be overly relaxed or accommodating when it comes to the guidelines outlined in your lease agreement. Some renters may not be as compliant with the property rules, even though the majority of them are responsible and considerate. They might try to take advantage of the situation if they notice one renter getting away with something.
Additionally, if you let one renter get away with a warning but not the others, you run the danger of being charged with discrimination. It is best to strictly abide by the terms of the agreement, to apply the regulations and sanctions equally, and to treat all of your renters consistently.
Purchase the Appropriate Insurance Protection
As a landlord, you also want to safeguard your finances in the event that something unfortunate occurs on your rental property or if there is significant damage as a result of a natural disaster or other mishap. You should, at the absolute least, research landlord insurance plans that protect you against liability risks and cover property damage. Some policies will also pay for lost rent if a sudden serious problem, such as mold or a pest infestation, renders the house uninhabitable.
Plan how You Will Market Your Rental
How do you advertise that you are searching for a renter now that your fantastic rental property is ready to go? It takes more than just word-of-mouth in a rental market that is so cutthroat. A smart marketing campaign is essential if you want to connect with the appropriate people and rapidly fill your open positions.
By promoting your property through the appropriate channels, working with a skilled digital marketing agency, and cultivating connections with other real estate experts, you may boost its visibility and competitive edge.
Think about hiring a qualified property manager
When trying to properly manage their investment, deal with tenants, stay on top of maintenance, and handle money, new landlords frequently may benefit from professional assistance. It can be difficult for them to strike a balance between their personal and professional lives. This is when hiring a property management firm could be a good idea.
Hiring a property manager relieves you of many of the day-to-day duties, giving you more time to concentrate on developing your company or your investments. Triumph property Management, Las Vegas, property managers can assist you with maximizing your rental income, advertising vacant properties, retaining tenants, and maintaining your rental property.