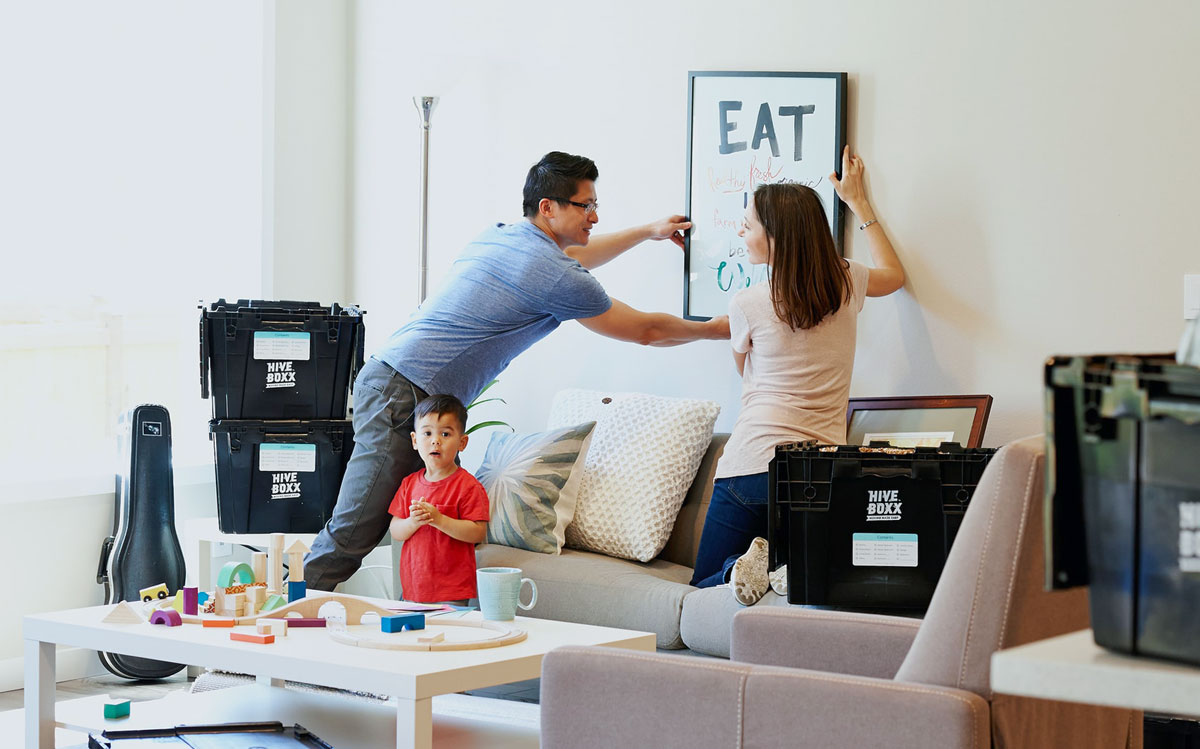 5 May 2022
7 Tips for Moving into Your First Rental Apartment
Moving into a new apartment is stressful in and of itself. Moving into a rental for the first time is even worse. If you are feeling a bit stressed in this situation, don't worry; it's normal. We will offer you seven tips for moving into your first rental apartment so that you can make this transition quickly and effectively.
1. Get In Touch With Your Landlord
Whether you've found this apartment through a property management business or a property owner directly, you should get in touch with the landlord to make all the necessary preparation before you arrive. You should inform your new landlord of the date you want to move in. Moreover, you should also ask them or the property manager the following questions:
When will they give you the keys?
Is there room for a vehicle in the parking lot?
Is there a service elevator for transporting large pieces of furniture?
Will you need to go through a move-in checklist before you move in?
What method should you use to pay the first month's rent? If you want to pay your rent online, you'll need to create an account and link your bank account or credit card.
2. Figure Out All The Utilities You Will Need
Some rental apartments come with all of the utilities included, while others do not. If bundled utilities are essential to you, you should consider them when searching for an apartment. However, if you, for whatever reason, didn't get all the utilities that you need with the new apartment, it would be best to get that done now. It would be best to discuss the utilities that will be charged to each rent payment with your landlord.
If you, for whatever reason, didn't get all the utilities that you need with the new apartment, it would be best to get that done now.
For example, some communities charge their tenants directly for water consumption, while others leave it to you to pay the water bill. If this is the case, you will add the amount owing to each rent payment instead of sending your payment to the local water agency. First-time renters will almost certainly need to open new accounts with utility companies. You should prepare for this because it can be costly. For utilities like energy and cable/Internet, one-time payments and equipment rents are prevalent.
3. You Should Know What The Lease Terms Are
You need to read and understand your lease thoroughly. It is a legally binding agreement, and you need to have a good grasp of what it means. The lease terms will dictate what you can and can't do with the apartment that you are renting. You should know if you can make any changes to the apartment before you make them, and all of that will be part of the lease terms.
Your lease will also cover the fundamentals of your monthly rent payment and how rent hikes operate. If the apartment where you move in is rent-controlled, your lease will have the details of that. To avoid unpleasant surprises down the road, read the fine print of your lease carefully before signing it. Be aware of the length of the agreement and any restrictions on pets, parking, or the security deposit.
4. Make A Budget For The First Few Months
You should save up enough money to pay the first two months of rent and the security deposit usually required before moving in. If you have pets, expect to pay an additional pet deposit on top of your general security deposit. In most cases, a security deposit is equal to one month's rent, but be sure to double-check with your landlord.
Don't forget to budget for additional costs that may not be included in your rent, such as electricity, gas, and internet. Check your lease to see if utilities like garbage and water are included. Additionally, experts from USA Moving Reviews advise new tenants to save money for hiring help for the move-in process itself.
5. Make A Floor Plan Of Your First Rental Apartment
Before you can start organizing and packing your belongings, you must first figure out what you can and cannot bring to your new apartment. Before you move in, take measurements of the doors and windows and any areas where you intend to place furniture and other large household items.
This way, you'll know which of your belongings you can bring with you and which will have to be purchased later. It is best to do this a few days ahead of time so that you can ease into the process of moving in. This should not be a complicated process. If possible, request that the landlord provide you with the apartment's schematics. If not, you only need a measuring tape and a notebook to jot down all the information.
6. Hire Reliable apartment Movers To Help You
Moving in may seem like the most challenging part of the relocation. That is true, but only if you decide to do it yourself. Fortunately, you don't have to do this part alone, and now more than ever, there are so many professional services that can help you. However, don't just go with any moving company. You should look for certain qualities, such as a professional approach, good quotes, and positive reviews. The right movers will help you speed up the moving process and settle into your new home.
7. Buy Tenant/Renter Insurance
Insurance is the final of the seven tips for moving into your first rental apartment that we will discuss today. When you move into a new place for the first time, you never know what problems the previous tenant has left behind. This can cause you unnecessary stress, so it is always a good idea to have insurance in place.
Something that will help you sleep better while you adjust to your new surroundings. Theft and fire are the two main things you won't have to worry about if you have renter insurance. However, the renter's insurance policies cover property damage, liability, and temporary housing if a judge or other official agency declares the original residence uninhabitable. For these reasons, if you have the means, we strongly recommend you get insured.
With our tips for moving into your first rental apartment, you will have a much easier time. Once you are there, take the time to relax and settle in to feel at home in the space you are renting.