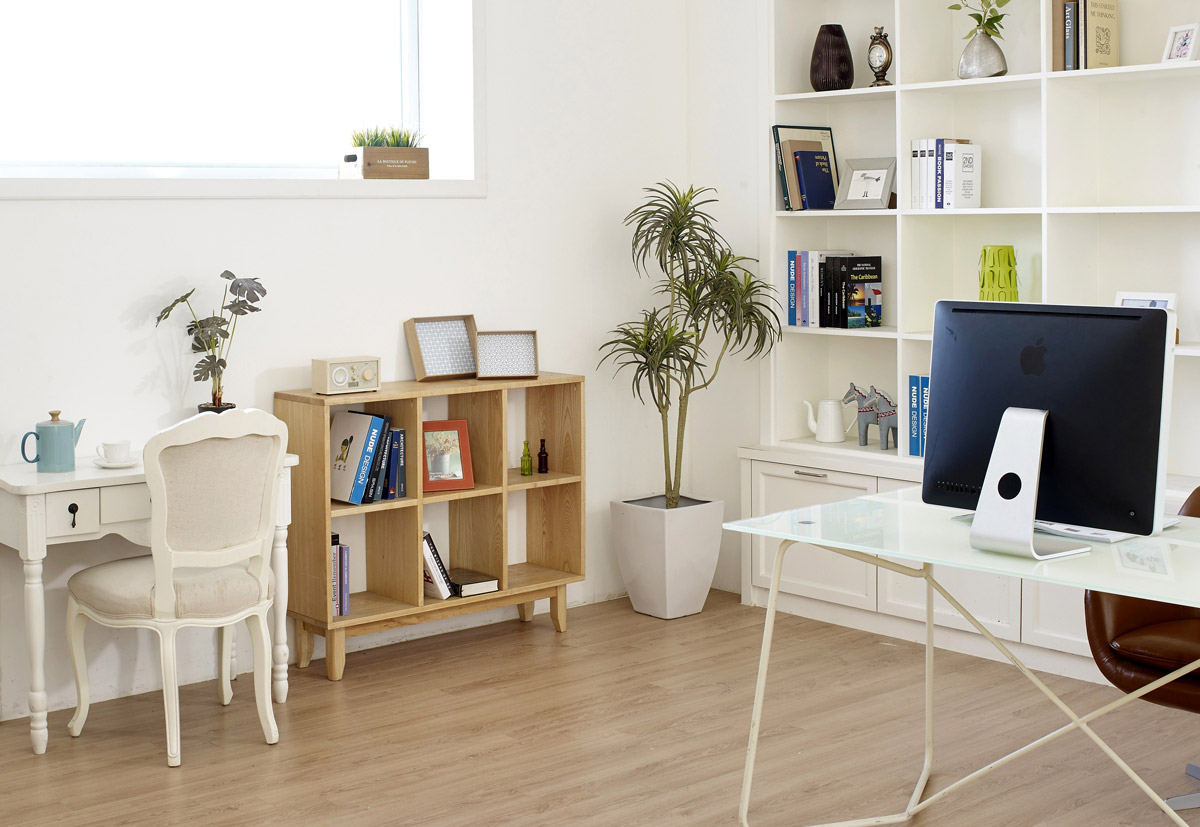 10 June 2022
7 Affordable Ways to Personalize Your Rental Home
If you're like the majority of people, you've rented a house or apartment at some point in your life. Renting can help you save money for a down payment so you can finally start looking for your perfect Las Vegas home. Or, perhaps you're renting because you simply want to keep your options open when it comes to where you wish to live.
But, as you probably already know, rental homes and flats can feel cold and impersonal. The good news is that you don't have to spend a fortune to personalize and renovate your rental to make it feel cozier and more like home. This article will let you know some unique methods to personalize your rental home without breaking the bank.
Cost-Effective Ways to Personalize Your Rental Home
Though moving into a boring and dull rental apartment with a lot of design restrictions can be a pain, that doesn't mean you have to stay in a place you don't like, or that doesn't reflect your style and personality. There are plenty of ways to make your rental feel homier without spending a fortune or making major changes (which are probably not allowed, anyway). Further in this article, you'll find just some of them.
Rearrange Your Furniture
Let's kick off the article with the cheapest (read: free) way to personalize your rental home – rearranging your furniture. If you're moving to a rental that already has some furniture, take a good look around and decide whether you want to keep it in your living space. The good news is that most Las Vegas landlords will agree to move extra furniture or decor pieces you don't need.
If you're moving to a smaller place, choose wisely what you'll bring to your new place. Take the measurements and plan the space well ahead of your move. When it comes to your extra furniture, the team from royalmovingco.com suggests renting a storage unit. However, if you no longer need them, consider selling them online and earning some extra cash.
Upgrade Your Lighting
For a variety of reasons, you'll want to nail the lamp lighting arrangement in your rental:
Fantastic lighting produces an undoubtedly awesome environment that can transform even the most uninviting of blank rentals into something warm and homey
Dynamic lighting in a location is always a welcome touch to a person's personal style
Because you may not be able to drill into the walls or ceiling to hang pendants or install wall-mounted lights, improving your lamp game is a natural and simple way to bring personality to a rental. Don't forget to spruce up each individual light by replacing worn lampshades. It's a simple and inexpensive way to add a splash of color or pattern.
However, we do recommend you do this after you move in, especially if you only saw your rental once or twice before. You can't get a good sense of lighting in such a short amount of time. Rather give it a couple of days, and then you'll be able to decide what type of lighting will work best. That's the main reason why this should be on your list of things to do after moving in, not before.
Give the Walls or Furniture a Refresh
One of the best ways to revive any space is to give it a fresh coat of paint. However, as a tenant, you probably won't be able to do this. 
Even if you aren't able to paint your walls due to a stringent lease, you can still infuse a lot of personality into a room by painting a lot of individuality onto existing pieces of your furniture. Remember, you don't have to do much to make a huge personality shift. Even the smallest details, such as a well-placed design feature, may draw attention and stamp your style on a room.
Layer Your Rugs
Your rental may not have the greatest floors unless you're incredibly fortunate. In fact, it's quite possible that you have an old carpet.  Stacking tiny to medium rugs over unloved flooring offers you control over concealing those floors and creating your own hip appearance beneath your feet. You can also save money by purchasing smaller carpets to layer rather than larger ones. However, if you're not into bohemian style, perhaps you should skip this tip. 
Personalize Your Rental Home with Removable Wallpaper
Wallpaper is one of the simplest ways to make a room scream "you." But if you're not allowed to paint, you probably think you can't have wallpaper either. Luckily, this is not the case because today's variety of removable wallpaper is as stunning and personality-filled as ever. However, we do recommend checking your lease and determining if this is allowed. If you're still going through the rental process, make sure to ask your future landlord.
You wouldn't even need a lot of fabric if the design was striking or colorful enough; just one wall or half of a wall could suffice. On the other hand, you try using non-removable wallpaper in non-permanent ways. For example, use them for framing in order to provide more character to your wall mirror or a favorite photo.
How will you personalize your Las Vegas rental home?
As you can see, with a little bit of creativity and effort, you can easily personalize your rental home. The best part is that you won't have to spend a small fortune in the process. We're sure you'll figure out plenty of more ways to make your rental feel homier with a little out-of-the-box thinking.
But before anything—make sure to thoroughly check your lease. Or, if you're still looking for a great Las Vegas rental, make sure to inquire about this before committing to a long-term tenancy.