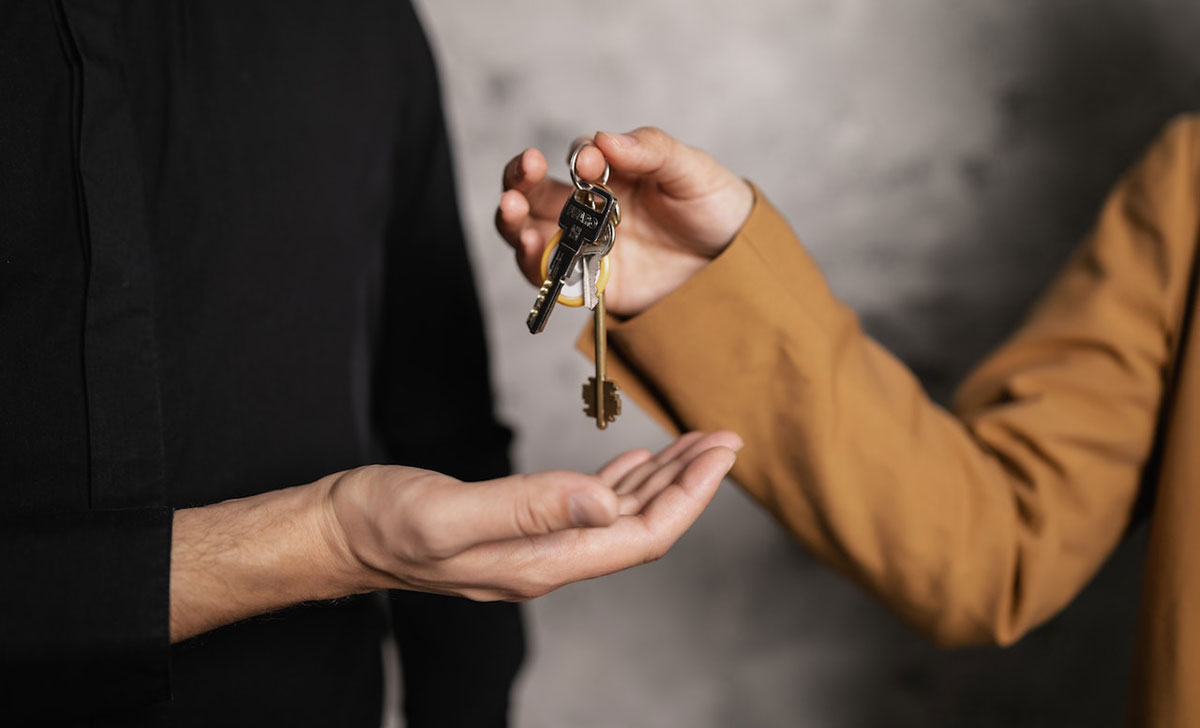 2 November 2022
6 Rental Property Features That Attract Good Tenants
As a landlord, you are probably trying to attract good tenants. And why wouldn't you? Good tenants have a verifiable income and a high credit score – so they pay the rent on time. Also, good tenants have a good reputation and no criminal records – so they take care of your property and cause no damage. However, to attract good tenants, you must first be a good landlord. And second, you have to have rental property features that attract good tenants. 
Today, we will focus on the latter. Today, we will share with you 6 rental property features that attract good tenants – features that will bring you not only peace of mind but also a maximum return on your investment. Thus, if you are a landlord looking for ways to boost your rental property, keep reading. 
1. Quality of Local Schools 
Regarding rental property features that attract good tenants, nothing can even come close to the quality of local schools. The quality of schools close to your rental property is the number one deciding factor for more than 80% of tenants. 
Good schools are associated with a safe neighborhood, quiet surroundings, family-friendly amenities, and many other things that attract not only people with children but also young couples, the elderly, and even young professionals who prefer quiet neighborhoods. Thus, don't forget about this feature when looking for a rental property to invest in. Trust us that is the best way to attract good tenants. 
Moreover, if possible, look for neighborhoods with top-notch schools, not just any schools. Rental properties close to highly-rated schools will bring you more money than you thought.
2. Low Crime Rate
A low crime rate is a thing all good tenants put on their wish list when looking for a property to rent. That is relatively straightforward – nobody wants to live in a place that makes them unsafe. It doesn't matter whether somebody wants to rent a house or an apartment – if that unit is in a neighborhood with a high crime rate, your property would be off the table.
To ensure a property you want to invest in for rental purposes is safe, you can use apps such as FBI Crime Data Explorer, AreaVibes, Family Watchdog, etc. You can also talk to neighbors, research online, or consult a local real estate agent. 
3. Access to Public Transportation  
Another significant rental feature that all good tenants want is access to public transportation. It is essential as that feature influences other features such as proximity to work and schools, grocery stores, restaurants, hospitals, malls, banks, and other features that improve the quality of our lives. 
So, when looking for a rental property to invest in, put yourself in the renters' position. Ask yourself whether the position of that property has developed and connected routes that can take you wherever you need to go. If they can – excellent, you have found a suitable rental property. But, if they can't, well, keep on looking.
4. A Home That is Move-in Ready 
Until now, we talked about the things that should be near your rental property so that you could attract good buyers. But now, let us talk about the things that should be inside your rental property so that you can do the same thing. 
So, what are those things? What items in a home attract good, reliable, quiet, and paying tenants? Well, those things make a home (either a house or an apartment) move-in ready. Most renters don't even want to consider renting homes that are not equipped. They don't want to shop for furniture for someone else's home – they want to move into a house with everything necessary for a 'normal' life. 
Thus, if you want to attract the best buyers, equip your home. Ensure each room has pretty much everything a regular person would want. But don't go overboard – leave the décor to renters. 
However, if some of your renters have a lot of personal belongings, you can offer to remove some of the stuff you have in the home. Being a flexible and reasonable landlord is also a feature that attracts good tenants. Moreover, another thing that will win even the pickiest tenants over is offering moving help. Of course, you don't have to carry that sofa – you can, for example, follow the advice of experts from armovingco.com and hire movers to do the job for you. 
5. Neutral Interior 
If the inside of your rental property is screaming, the chances are that your tenants will also be screaming their way out of there. The interior of your rental property should be neutral. Neutral colors, shapes, and materials attract the best renters – people who won't hesitate to pay a bit extra for comfort and aesthetically pleasing moments. 
Thus, do everything in your power to make the interior of your rental property neutral. Declutter and clean the home, repaint the walls (use colors such as white, beige, or something pastel-like), change the upholstery on the furniture, update the floors, revamp the bathroom and the kitchen, add some neutral décor, etc. 
If you don't have any inspiration for making the rental property neutral and suitable for the best renters, you can also consider hiring an interior designer. A person of this kind will certainly be able to help you out. 
6. Pet-Friendliness  
Some of the last but certainly not the least essential rental property features that attract good tenants are all those pet-friendly amenities. So it will be best to have a property close to a park or green area. But, if not, you can create a pet-friendly yard or balcony. 
Sometimes, you don't have to do anything at all – you have to tell your potential renters that their furry friends are just as welcome as they are. When renters with pets see how friendly you are to them and their pets, they will certainly choose your home to rent. 
As you have seen, there are many rental property features that attract good tenants. We mentioned a few of them, but you already know many more. So, research on your own, too, and ensure your property has everything a good renter might want before you list it.