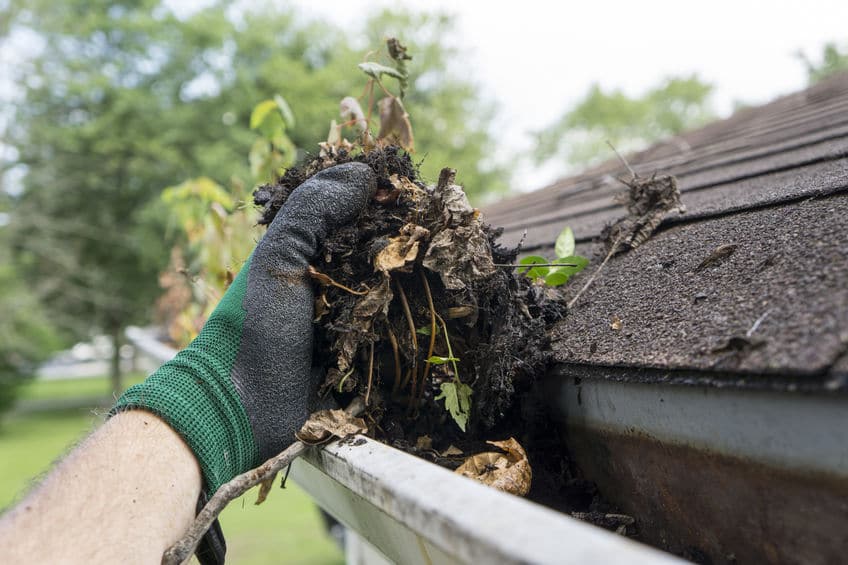 Regular maintenance is essential.
By deferring small tasks to a later date, you merely only add to your future expenses. It's not worth the risk. Prevention is far more effective than the cure. Here, we've put together a list of 7 essential maintenance checks for rental properties that should be conducted each month.
By making this extra effort, you ensure that your rental property runs the way it should, improves tenant satisfaction and retention, and reduce long-term costs.
Let's get started.
Dealing with pests
Again, it's about prevention.
Living with pests is a complete disaster for tenants. Managing pest infestations is a very time-consuming and stressful task. A new infestation also increases the probability of a second and third infestation down the line. You could lose tenants if you fail to act, or even prevent, these infestations.
Whilst it can be a substantial cost, it is worth it. It is better to employ an experienced pest control professional to handle month-to-month management. Dealing with these preventative measures is far cheaper than dealing with an entire infestation, which may last for months and may lose you tenants.
Water damage
Similarly, water damage is an enormous hazard.
Small leaks can grow over time to become fantastically expensive problems. Take a few minutes each month to ensure that there are no leaks, however small. Of course, don't just focus on common areas – such as the kitchen. It's important to check ceilings and the attic, too.
Look for signs of water damage and, in addition to that, search for the presence of mold. Mold is a biohazard and, for some people, can cause serious health problems.
Leaks are more common after a heavy storm, so be vigilant at these times.
Examine grout
Examining grout takes us back to the point above.
When grout begins to fail and crack, it increases the risk of leaks and subsequent water damage. You no longer have a waterproof seal around the bath or other parts where water or steam can penetrate.
Caulking and grout should be replaced as soon as you identify cracks. Long-term, the potential for water damage is enormous and it's definitely something you want to avoid.
Testing detectors
Never lose sight of the importance of testing detectors. Detectors save lives.
Carbon monoxide poisoning is a real and substantial hazard. If you fail to operate safe and effective carbon monoxide detectors, for instance, you may encounter legal action.
Save those costs and perform monthly checks on each detector in the home – both smoke and carbon monoxide detectors. Keep a note of how long each detector has been installed. That should give you a solid idea of knowing when replacements are needed.
In addition, ensure you have the correct number of working detectors around the home. Given the hazards involved, this is one of the most essential maintenance checks for rental properties.
Clean gutters
Gutters become clogged over time.
When gutters become clogged, it increases the risk of water accumulation and subsequent leakage / damage to the roof / attic systems.
These hazards are more likely in winter, when wind and rain is more predominant. Nonetheless, you should ensure that gutters are regularly cleaned. It can save you enormous costs in the long-term.
Think about installing gutter guards. These guards are used to let water filter through even if there is debris accumulation. They are a relatively inexpensive means to protect your gutters and roof.
Speaking of the roof, make sure that no tiles are broken. Again, it's about reducing the risk of water leakages. If any tiles are even remotely damaged, they should be replaced at the earliest convenience. If your roof has not been replaced for the past 20 years, now might be the time to consider a complete roof replacement.
Filtration systems
One of the most essential maintenance checks for rental properties is to ensure that filters – such as heating or air conditioning filters – are changed twice a year.
Clogged filters work less efficiently – meaning those filter units must work much, much harder to deliver the same result.
This needlessly increases utility costs.
If utility costs become too high, you may even begin to lose tenants. It's not worth the risk. Professionally cleaning filters is an enormous financial headache.
Replace the filters twice a year and eliminate these risks, as well as that looming headache, once and for all.
Check back to our real estate blog soon for even more great tips and tricks on how to effectively conduct maintenance checks for rental properties!