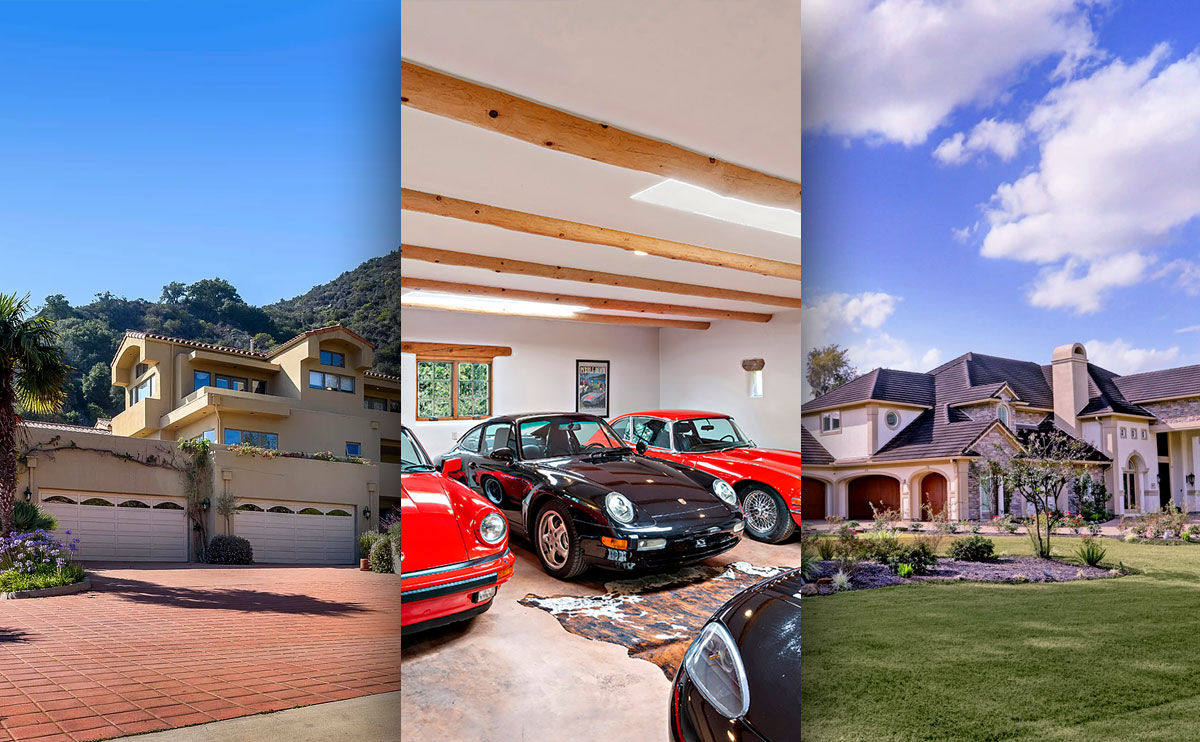 Whether your penchant for cars includes rare antiques, large-engine sports or muscle cars, high-speed cars, or deluxe sedans, you'll surely fall in love with these estates that house spacious garages and luxurious motor courts for valuable car collections. 
Estates with Awesome Garages 
If you are a car enthusiast and you are looking for inspiration on how to house your luxurious collection, here are real properties from real people who share the same interest as you are.
---
Historic Santa Fe Estate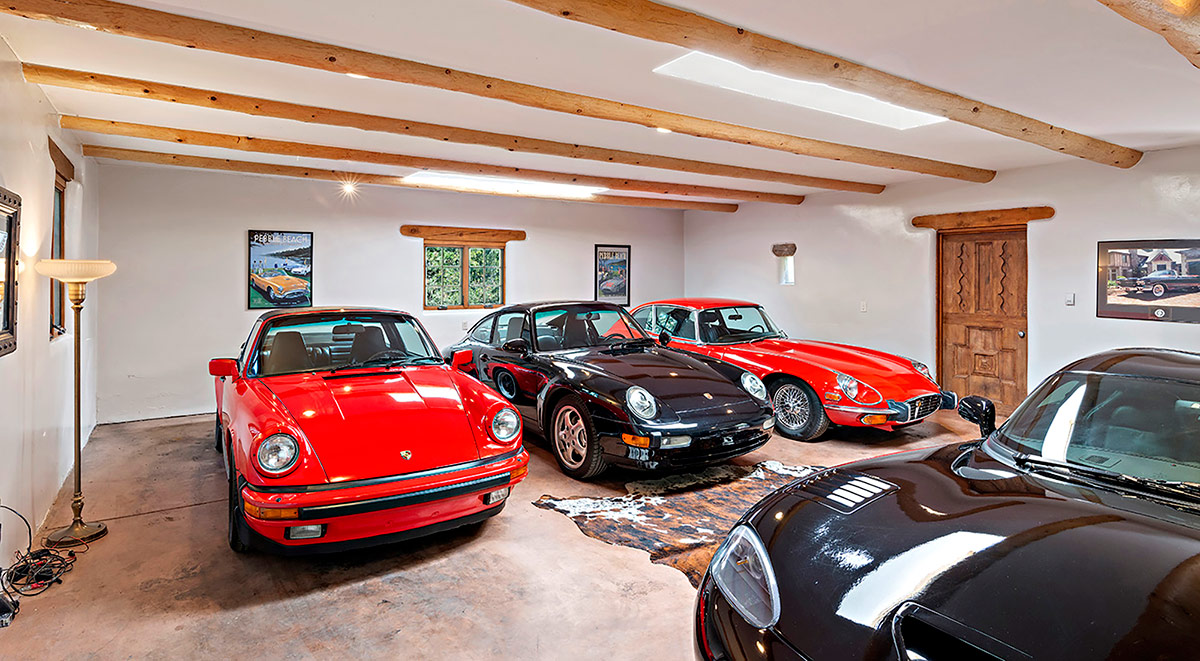 Santa Fe, New Mexico
The property located in New Mexico's capital dates back to 1935 but has been made a lot bigger, stylishly decorated, and elegantly finished to include modern comfort and amenity that could be found in estates today.
The main residence in the Pueblo-style architecture community consists of three-bedroom suites, a gym, and basement storage. Close to it is a two-bedroom guesthouse and a lovely new multi-use structure. The home has an attached five-car garage that opens to "the Camino" in the city's historic Eastside district.      
Southern California Ranch Compound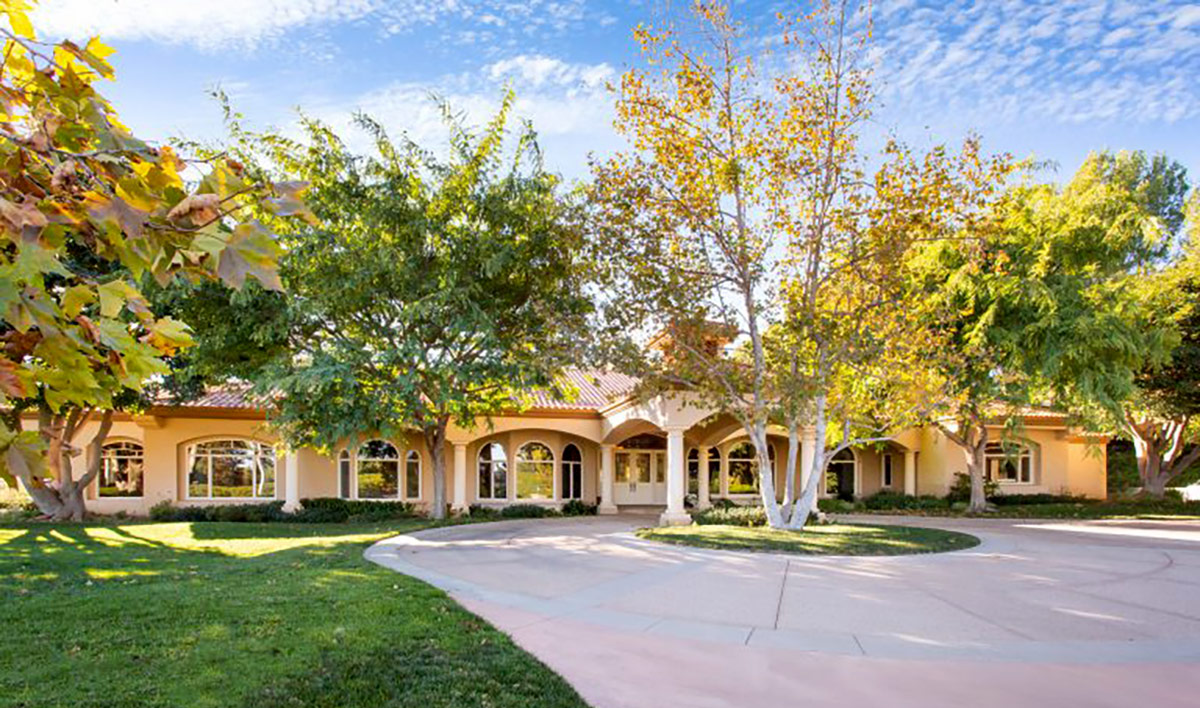 Moorpark, California
Situated in a scenic valley in Ventura County, this 18.73-acre ranch compound features a magnificent main residence, a soothing swimming pool, and spa with a waterslide, an outdoor kitchen and dining area with a fireplace, a guesthouse, and a tennis court with a pavilion.
Spread all over the ranch are trees of various types. There are nearly 1,600 lemon trees, which are under contract with Sunkist. There are mature sycamores, redwoods, corals, apricots, avocados, and figs. The park-like grounds also boast of an 11-car barn that any serious car collector would be very proud to own. 
Contemporary Home with an Ocean View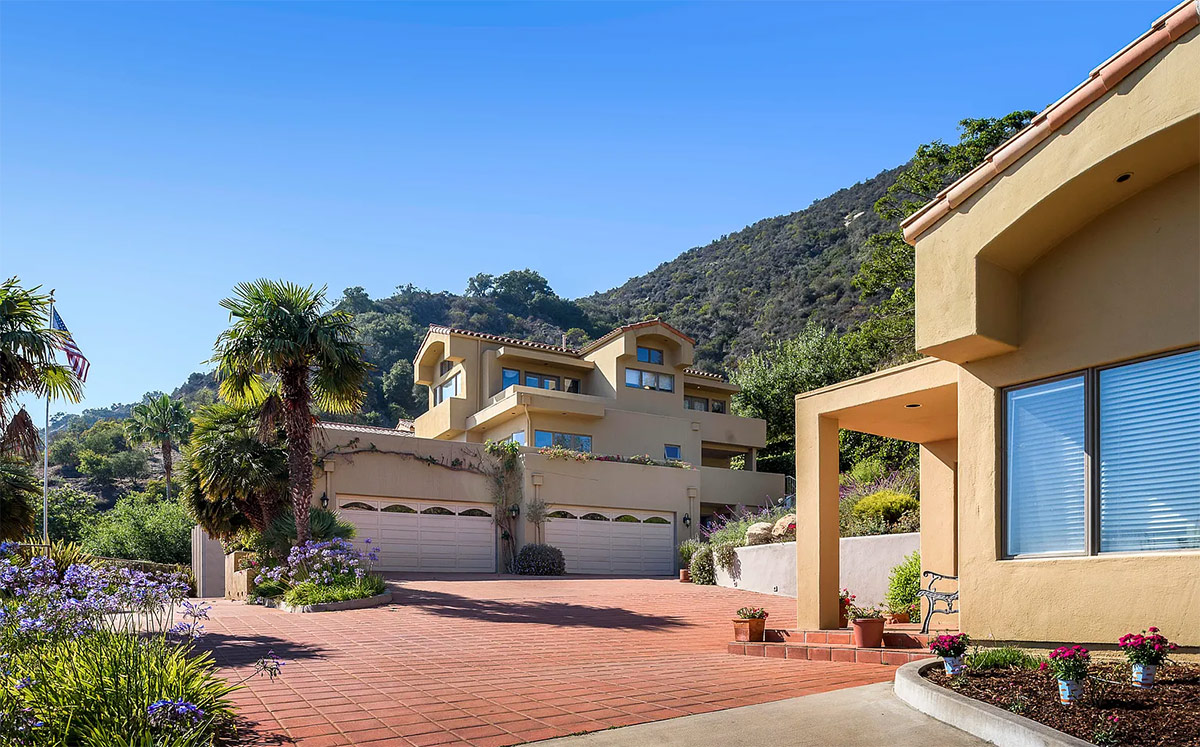 Carpenteria, California
This stunning estate located in southeastern Santa Barbara County, California, boasts unique Mediterranean-inspired contemporary architecture and scenic ocean views. Among its features are a six-bedroom residence, a one-bedroom guesthouse, a pool and spa, and vibrant landscaping.
The home has two owner's suites, a family room with a fireplace, a living room with a fireplace and a wet bar, and multiple balconies for appreciating the view. Other luxurious amenities include a 600-bottle wine room, an office or library, an exercise room, and a versatile bonus room. A significant part of the home is an attached four-car garage just off the spacious motor court.
Majestic Texas Home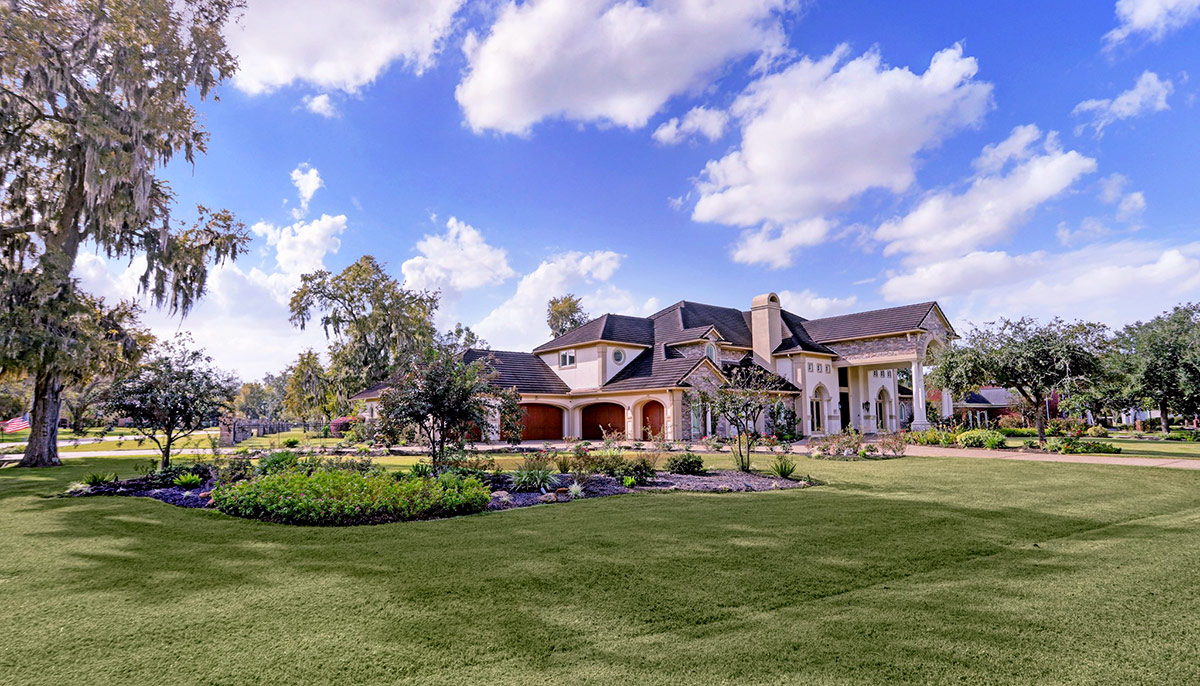 Fulshear, Texas
Fulshear is among the most affluent communities in Houston. On 2.8 acres near the Brazos River in this city is located this estate that includes a majestic main residence and a one-of-a-kind guesthouse.
The impressive home features a two-story reception hall, a formal dining room, an attractive library, game and card rooms, a theater, a wine cellar, and a kitchen opening to family and breakfast rooms with a wall of windows overlooking the pool and outdoor kitchen. The 5,235-square-foot guesthouse is divided into two wings, each with bays for 10 cars!
Find a Luxury Property to House Your Luxurious Collection
If you're looking at purchasing or renting luxury properties such as Las Vegas luxury real estate that fit your need and lifestyle, contact our Las Vegas Property Management and Henderson Property Management professionals. Our experienced staff will be glad to help and guide you to make the right decision. Talk to us and let's discuss your requirements.